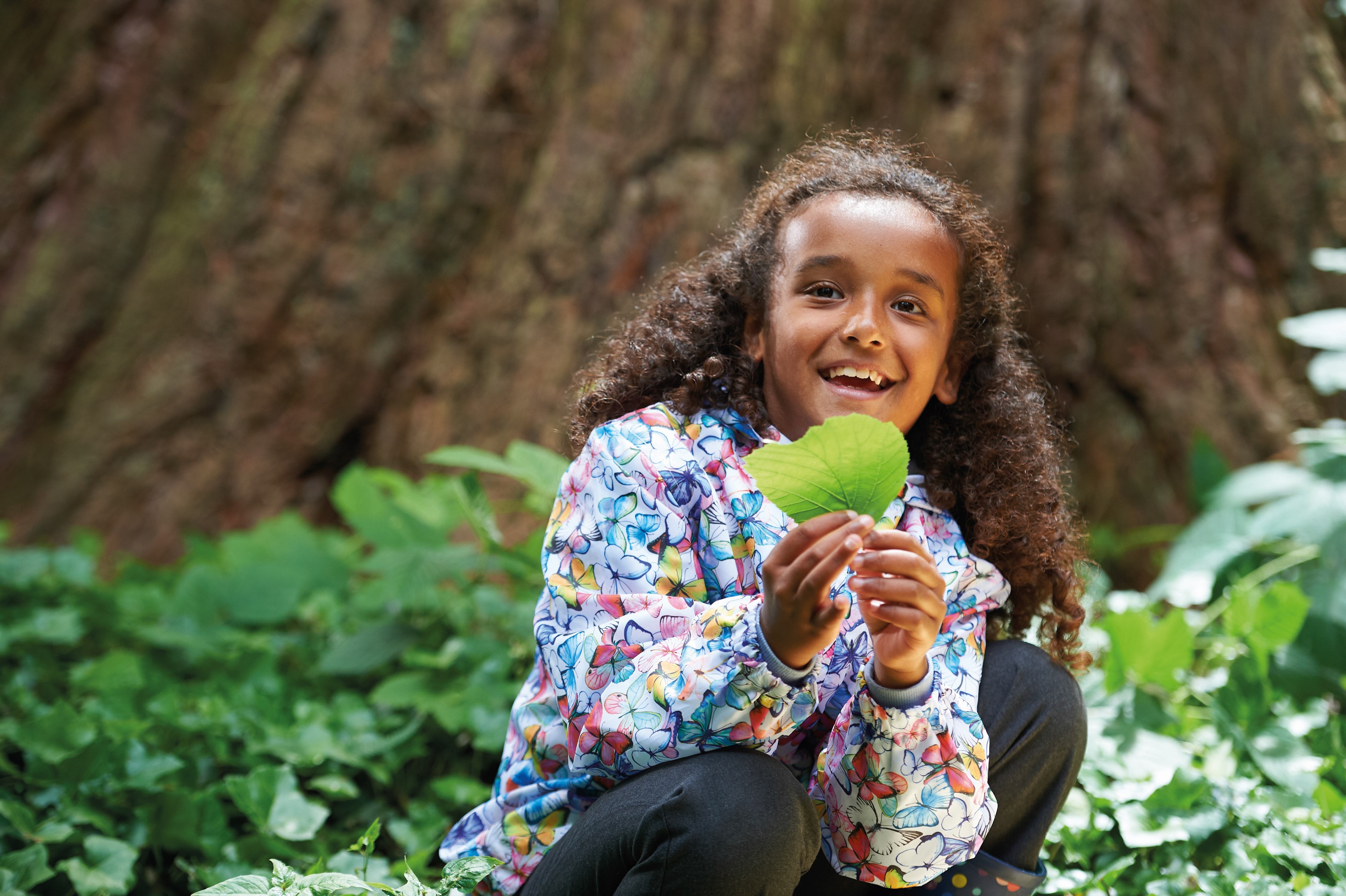 ISP Newsletter December 2020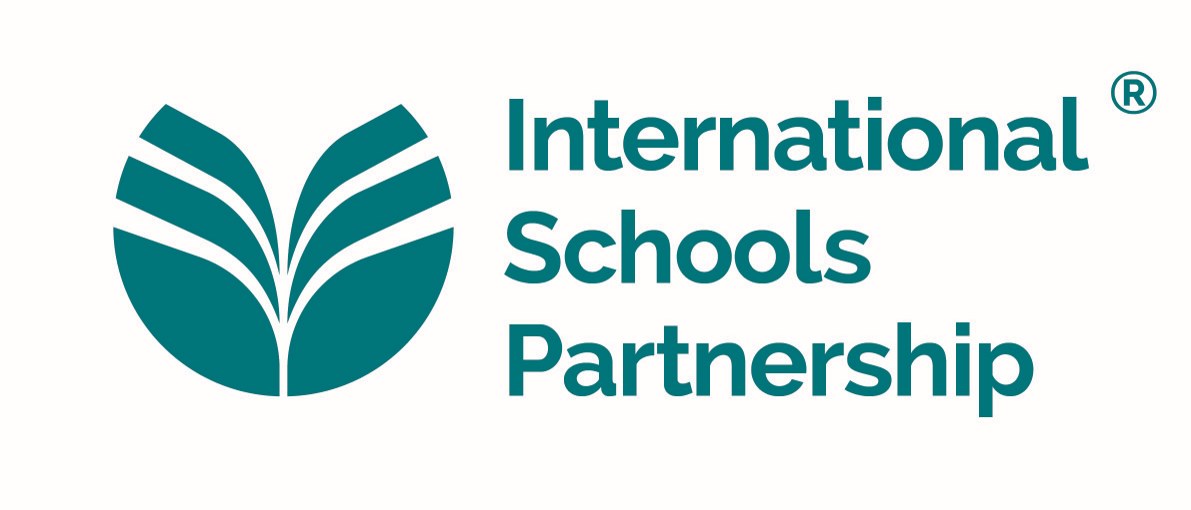 The ISP Newsletter is a termly communication designed to share news with colleagues and friends across the partnership.
ISP Newsletter – December 2020
Welcome – Nick Rugg, Regional Managing Director – Europe

Season's Greetings from Steve Brown, CEO

ISP International Learning Opportunities for Students

The Learning Hub
School News

Europe

Mexico & Central America

Middle East

South America

Southeast Asia

USA

Student Feature – Learning about Music with Julia

Alumni Feature – Reminiscing about school with Nicole Yau

Staff Feature – Five Questions with Paulo Forero

Street Child United

ISP Brainteaser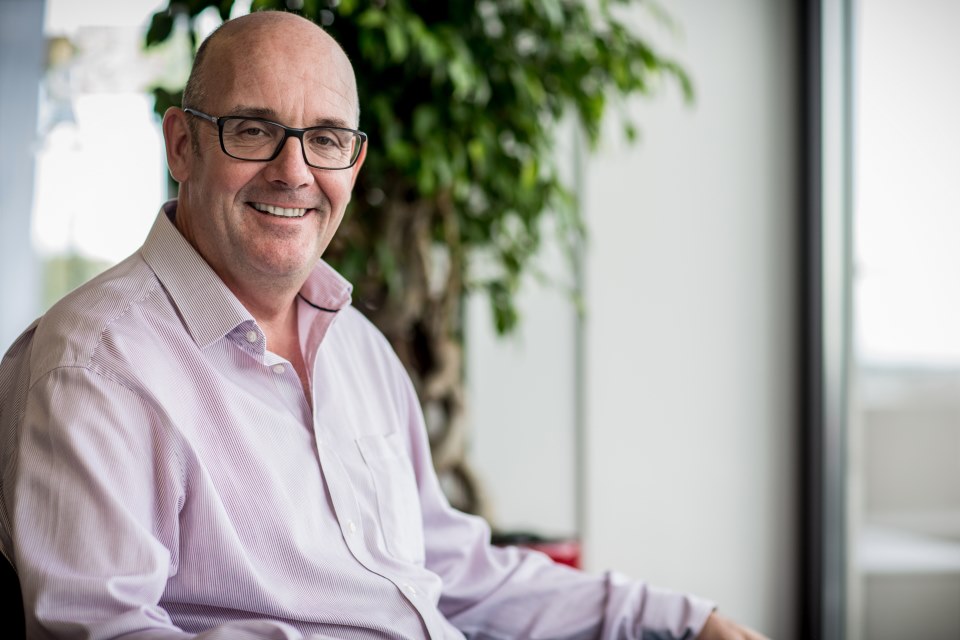 Nick Rugg, Regional Managing Director – Europe
Dear Colleagues,
This has been a year like no other. It is hard to reflect on its impact on ISP without thinking about the wider world, how our lives have changed and how we have been humbled and radically impacted by something hardly any of us saw coming. I know you will all have your own personal COVID stories and that sadly many of you will also have personal stories of loss too, me included, but I want to dwell in this introduction on what the positive outcomes may be for us, even long after the COVID virus has been brought under sufficient control to allow us to return to a reasonably normal way of life with our freedoms restored.
When all our schools had to close in Europe back in March, we entered new territory. There was no reference point in the past which we could turn to which we could start to base our planning. I remember in one of Martin Skelton´s talks on what goes on in the brain in relation to learning, he underlined how the brain tries to save energy by referencing back new information all the time to previous information. But none of us have had to deal with a global pandemic before. We needed to act quickly if this struggle was going to be a good one. We did what we could to learn from colleagues outside of our group in China who were a few weeks ahead of us in terms of switching the school operation to one of distance learning and we continued to engage with schools who were just a bit ahead of us in the trajectory of the pandemic.
We realised and accepted that we were going to make mistakes, but we also realised that we had to be transparent with our students, our families and our staff if we were going to get through this. We also understood instinctively that we had to ensure that this was a team effort. And so, began a daily call with all our Heads and the regional team to help us navigate and share our way through the crisis. We were already a well-connected and collaborative team but, in my opinion, this collegiate approach bonded the team together in a way which had not been seen before. It created a network full of trust, professional respect and "psychological safety", the benefits of which will be felt long after the virus has been brought under control.
I came across the phrase "psychological safety" for the first time in a book published at the start of this year by Matthew Syed called "Rebel Ideas". In his book he explains that an environment is psychologically safe when people feel they can offer suggestions and take sensible risks without provoking retaliation. He references a major piece of work by Google which found that this concept was the single most important factor driving success in team performance.
Again, noting the positive outcomes we have achieved through amazing team performance, ISP has seen some incredible initiatives and 'Wow Moments' this year. The expansion of the International Learning Opportunities for Students has been extremely successful, going from just three to 11 amazing and enriching programmes rolling out during this academic year, including the hugely successful ISP Maths Challenge, the ISP Film Festival starting in February 2021 and the launch of ISP Futures. The new ISP Futures programme marks a commitment to developing a whole organisation approach across all of our schools and offices to environmental sustainability. We, as an organisation, are embarking on a pathway to a more sustainable future and are committed to leaving behind a better world for both current and future students. As the first step on this journey, ISP have partnered with NGO Tree-Nation to plant one tree on behalf of every ISP student and staff member, that's over 50,000 trees in accredited reforestation projects around the world.
It's also been one year since The Learning Hub launched, and this year there have been many exciting developments including The Heads' Leadership Programme and Beginning to Blend course launches.
I am immensely proud to work at ISP and those teams with which I am connected as I trust you are too. I know that this crisis is not yet over, but I have seen how effective we can be when we pull together and support each other. Thank you for everything you have done to support our students, families and each other and I hope you all have some well-deserved and much needed down time over the festive period in whatever circumstances you may be in.
Like you I trust that 2021 will be rather better then 2020!
Very best wishes,

Nick Rugg
Regional Managing Director – Europe
Season's Greetings from Steve Brown, CEO
Watch the video from Steve Brown, CEO, wishing all colleagues across ISP a very happy and restful holiday season!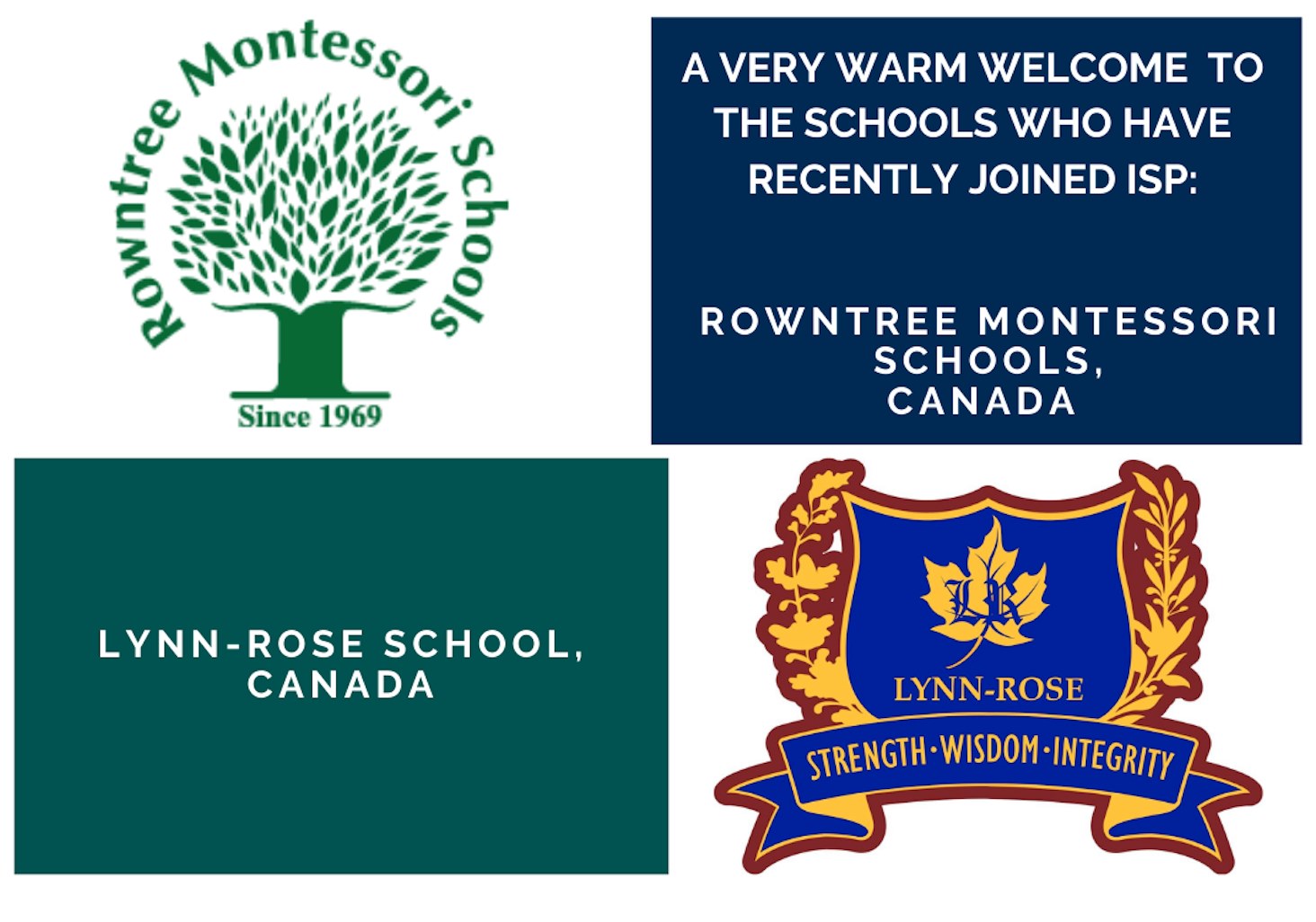 International Learning Opportunities for Students
Despite this challenging year, we are pleased to be able to offer 11 exciting International Learning Opportunities for Students (ILOS) that give our students the chance to experience learning outside of the classroom and connect with other ISP students. The ILOS provide memorable experiences and enable our students to:
• develop their language and communication skills
• experience different cultures
• cultivate long-term friendships with students from other countries
• offer students the chance to come together and interact digitally
Take a moment to discover all of them by watching our new ILOS video for 2020/21.
In the first week of December, a whopping 9,433 ISP students, from all 46 schools took part in the first ever ISP Maths Challenge!
Our students from around the world came together to compete against other ISP students, improve their problem-solving skills, and build their confidence in maths. The month-long event, culminating in a week of exciting maths competition, challenged ISP students aged 5 – 18 years through interactive, adaptive curriculum questions and live multi-player maths games. Using the award-winning Mathletics platform allowed students to engage at their own ability, rewarding improvement and creating a positive learning experience no matter what their level.
We saw some fantastic learning moments from schools around the globe, with some teachers and students really going the extra mile in the social media photo challenge! Highlights included outdoor maths, maths dress-up days, incorporating maths into art, science and even PE lessons, and generally getting creative with maths.
A huge congratulations to all our students that took part, and a special mention to our winners.
Winning students:
1st Place: Wei Hern T from Tenby Setia Eco Park
2nd Place: Jayden G from Tenby Setia Eco Park
3rd Place: Micayla T from Tenby Setia Eco Park
Winning teams:
1st Place: Class 10T from Tenby International Schools Tropicana Aman
2nd Place: Class 103 from Tomás Alva Edison School
3rd Place: Class Cuarto from Liceo Panamericano – Samborondón
4th Place: Class F4S from Tenby Setia Eco Park
5th Place: Class Add Maths from Tenby Schools Penang
ISP Virtual Buddy Exchange Programme
The first intake of the ISP Virtual Buddy Exchange Programme (VBEP) has come to an end connecting 162 students from 43 ISP Schools through weekly video calls. During the last eight weeks several amazing learning moments happened and many friendships were built.
Highlights include, two buddies singing pop songs and playing the ukulele in Week 2's topic – Music and another pair bonding over holidays in Week 3's topic – A Tour of My Country. Even though the students were from different continents, they realised they'd both stayed on the same tropical island!
The second intake of the VBEP will take place in Spring 2021!
ISP Futures & ISP Film Festival
Recently, we launched two new programmes: ISP Futures and the ISP Film Festival.
ISP Futures marks a commitment from ISP to developing a whole organisation approach to environmental sustainability. As an organisation we are embarking on a pathway to a more sustainable future and are committed to leaving behind a better world for both current and future students. As the first step on this journey, we are partnering with NGO Tree-Nation to plant one tree on behalf of every ISP student and staff member (over 50'000 trees!) in reforestation projects around the world. We are at the beginning of our journey to become more sustainable, and we believe that by working together we can make a difference, become more responsible as an organisation and encourage and support our students, staff and families to be Change Makers for a better future.
Lights, camera, action! The ISP Film Festival is here! ISP students will have the opportunity to learn about many different aspects of the film industry from planning to post-production and produce a short film. The programme aims to offer students a lifelong-memorable experience and provide a platform into possible future career pathways into filmmaking and media. It will be unique opportunity for them to share their talent on a global stage and showcase the creativity at ISP.
Find out more about all of the International Learning Opportunities here.
2020 – A year of learning
The end of 2020 is just around the corner, and what a year it's been! Despite the uncertainty and difficulty throughout this year, together, we grew and improved as a community to solve each challenge and to share solutions and strategies so that we could continue to put our students' wellbeing and learning first.
Here are some highlights and stats from an incredible year of Learning: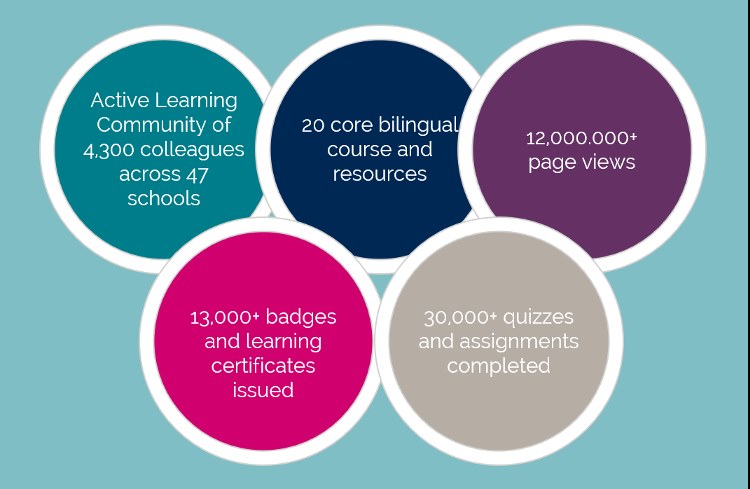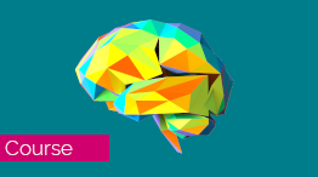 Let's talk about learning: our most popular course on The Learning Hub, which has reached over 3,000 colleagues, begins by defining what we mean by 'learning' at ISP and helps build our shared understanding of learning. And with your feedback on the course, we'll be releasing an updated version in the new year!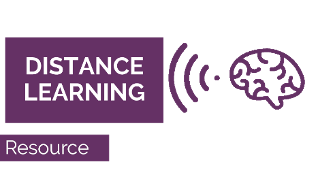 Distance learning: this digital resource supported over 2,500 colleagues to deliver teaching and help students to continue learning at a distance through ISP's learning approach – through your feedback and the incredible Net Promoter Score of 63 you gave this resource, we know how much you appreciated it (if you want to understand what this means, then check out our quick course on Net Promoter Score here.). In particular, you told us how it helped you remain focused on learning and how the distance learning toolkit supported your practice.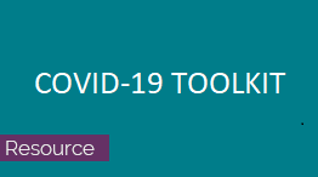 COVID-19 Toolkit: this resource helped ISP schools to -navigate the varying academic, wellbeing, safeguarding, marketing and communication challenges that arose when COVID-19 forced the closure of every single school.
New to ISP – Heads Leadership Programme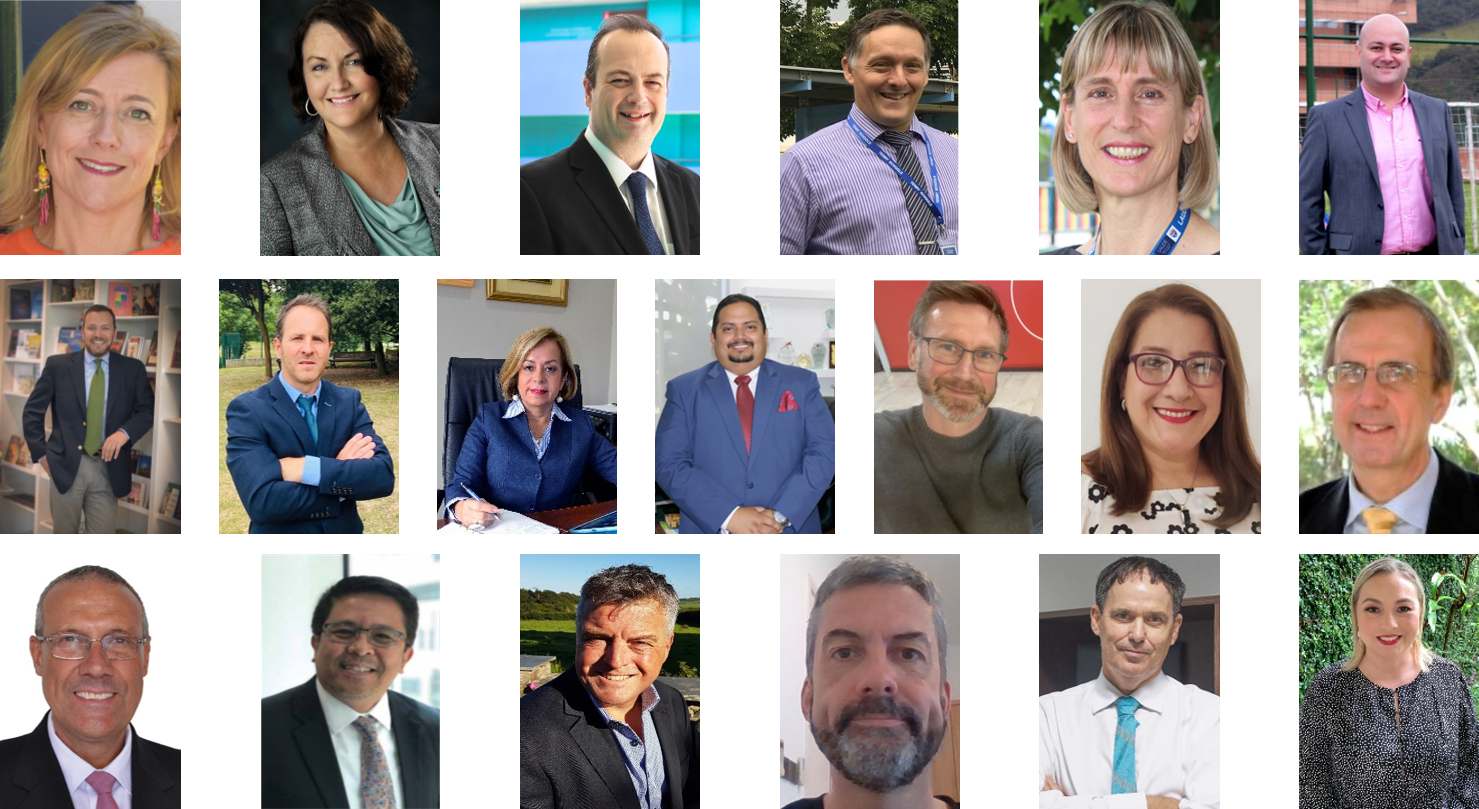 In November, we launched our New Heads Leadership programme to support the 19 new Heads of School who joined ISP this year. The programme provides 150 days of learning, coaching and mentoring to support new Heads of Schools in their leadership role.
Despite the inability to gather in person, the programme ran virtually, with live, interactive sessions led and facilitated by Executive Coach Geoff Keeling and support from Amy Scholtz. Sessions included time with CEO Steve Brown, who shared his School of Choice strategy and defined what makes a great leader at ISP. Group Director of Learning & Innovation, Emily Porter, shared ISP's Leadership Competencies as well as ISP Learning Strategy, Learning.First. CFO Darren Mee led a session on commercial KPIs and shared his leadership story. Head of Digital Learning, Analourdes Herrera, led a demo of the Learning Hub and The New Heads Learning Community Forum. Heads had the opportunity to engage, share, collaborate and learn from key ISP leaders, as well as, from each other.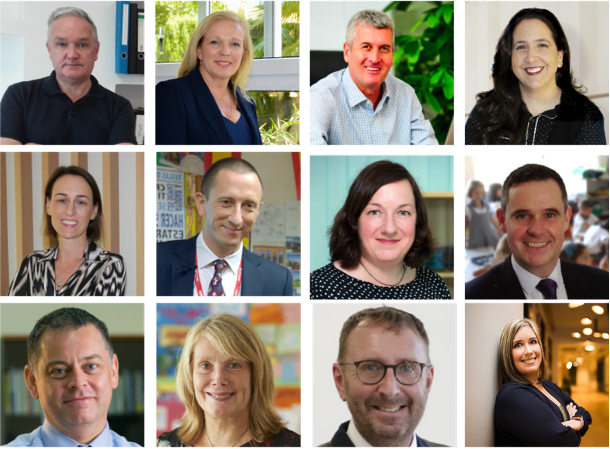 In addition, and as part of the New to ISP – Heads Leadership Programme, a mentor has been provided to each of the new Heads for the duration of programme. The mentors for this programme are experienced ISP leaders whose role is to support a new head in their first year at ISP. We are thankful for the time and effort these successful leaders are investing in these relationships and the invaluable support they are providing.
Up and coming learning experiences
We're working with colleagues from every function across ISP to co-design experiences personalised to colleagues and their roles. Whether that be how to design blended learning experiences, how to get the most out of NetSuite, how to improve your negotiation skills, or how to design learning-focused content – be sure to look out for new learning opportunities, in particular:
Maximising Admissions Potential: Our new course, Maximising Admissions Potential, has been co-designed with sales expert Jen Wagstaff of CreativeMind with the aim of improving and revitalising your persuasion, influence and communication skills. This course leads learners through the enrolment process, giving you great ideas, fresh perspectives and challenges to help you learn new knowledge, skills and understanding that over time, will become consolidated and embedded into your daily routines. Whilst ultimately aimed at helping admissions colleagues achieve their enrolment goals and process, we recommend this course to everyone in ISP and encourage them to apply the learnings to their roles and contexts.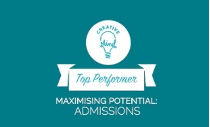 ISP Learning Glossary: This December sees the launch of the digital ISP Learning Glossary – our quick and easy guide to ISP's language of learning. You may have heard us talk about creating a 'good struggle' for our learners, or perhaps you've seen some 'amazing learning' in one of our schools. This digital Learning Glossary contains clear, concise definitions of these terms and more, with a set of supporting videos and resources to help us get better. We hope you'll use the Learning Glossary to spread ISP's language of learning far and wide – across our schools, teams and beyond!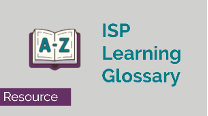 Beginning to Blend: Following a successful pilot, we're releasing Beginning to Blend, a micro-learning experience on blended learning co-designed with teachers, school leaders and colleagues. This introductory course is the first of a series of experiences on the topic of blended learning, and helps learners to discover more about blended learning, demystify the theory and practice, apply learning in learners own context and supports learners through facilitated communities of practice and webinars.
Grow with The Learning Hub!
Are you looking for a new opportunity to lead the learning, to build relationships and networks, to contribute to a global learning community, to use your passion for professional learning, to help embed quality in innovative ways and to be part of a dynamic team? If that's you, then please get in touch with The Learning Hub team thelearninghub@ispschools.com. We're building a Learning Hub Champion Network in every school and office across ISP and are looking for colleagues to come join the team.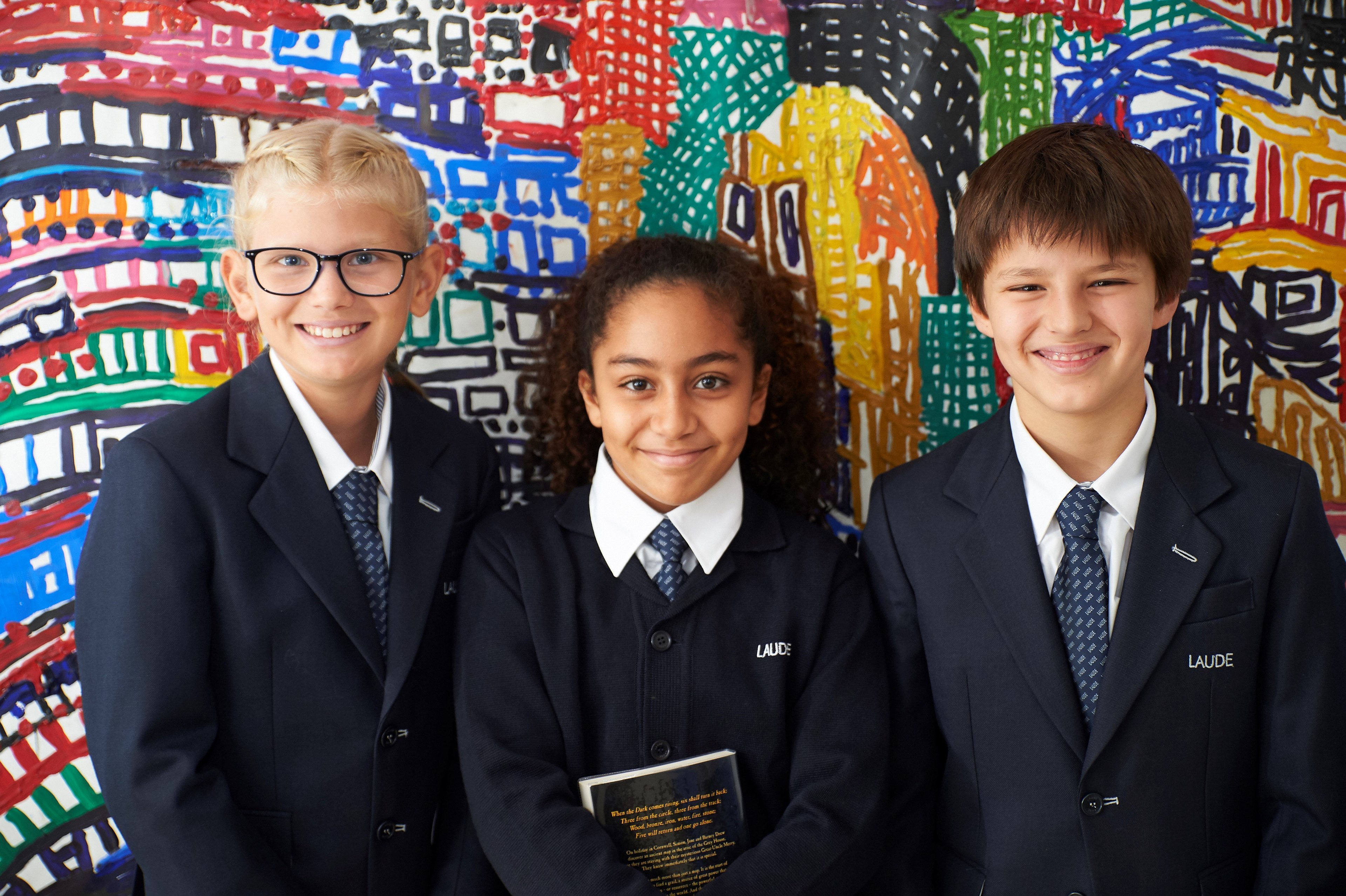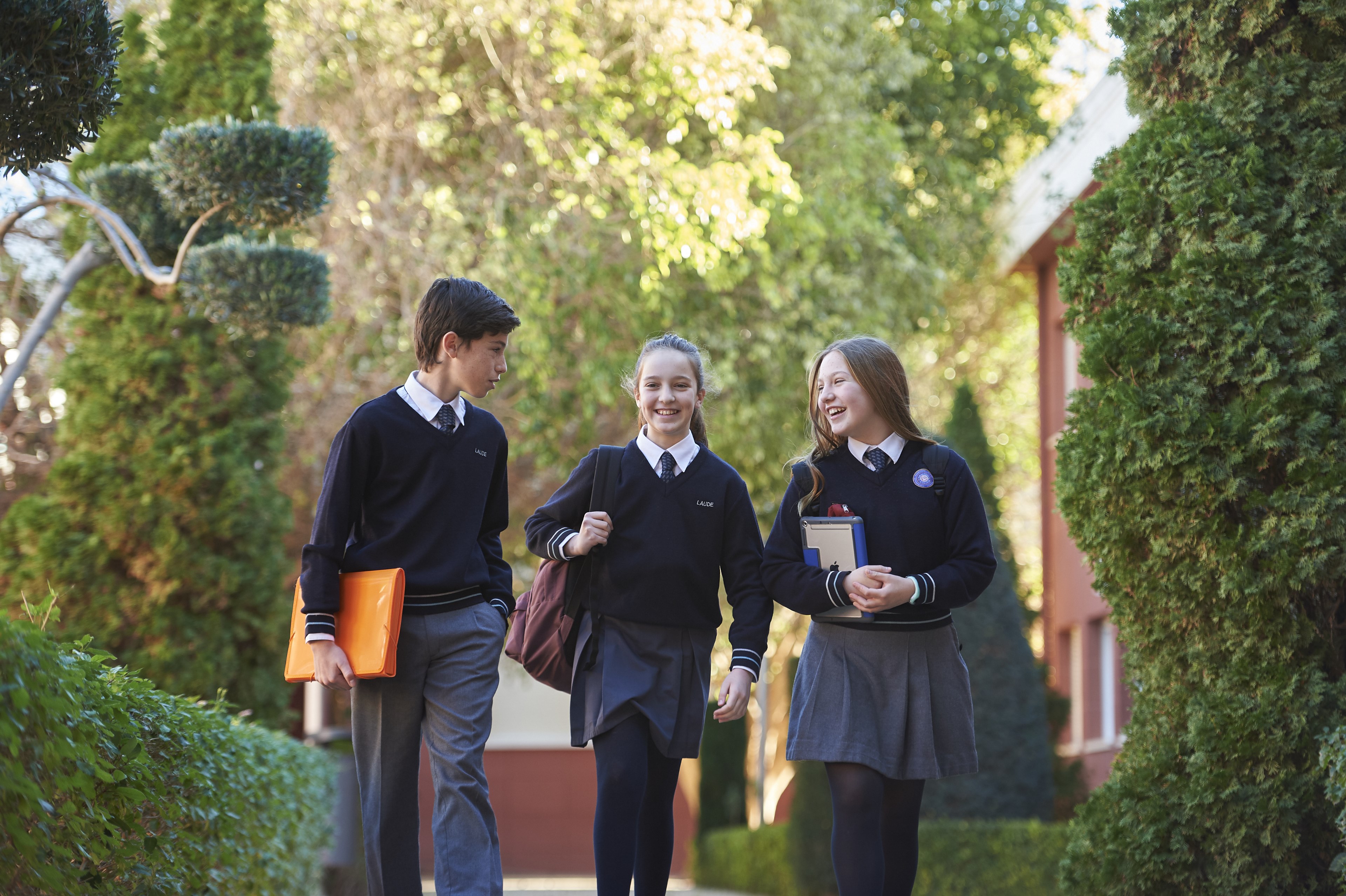 Interpreting Van Gogh
'Interpreting Van Gogh' was a project developed during the first term of the year. The school's Primary stage Coordinator, Cristina Béjar, began the project "as an interdisciplinary initiative for children from the age of 3 years old in their Playful Philosophy classes within the educational curriculum."
The project used the figure of the artist Vincent Van Gogh as a stimulus for students to develop their taste for art, creativity, critical thinking, ethics and as a way to learn more about how to find meaning in their creations. The project gradually developed with the addition of further subjects including music, science, computing and emotional education and was also later opened to Secondary school students.
To finalise the project, a 'Museum' has been created, showcasing the entirety of the student's learning journey which parents can also visit, through an organised appointments system.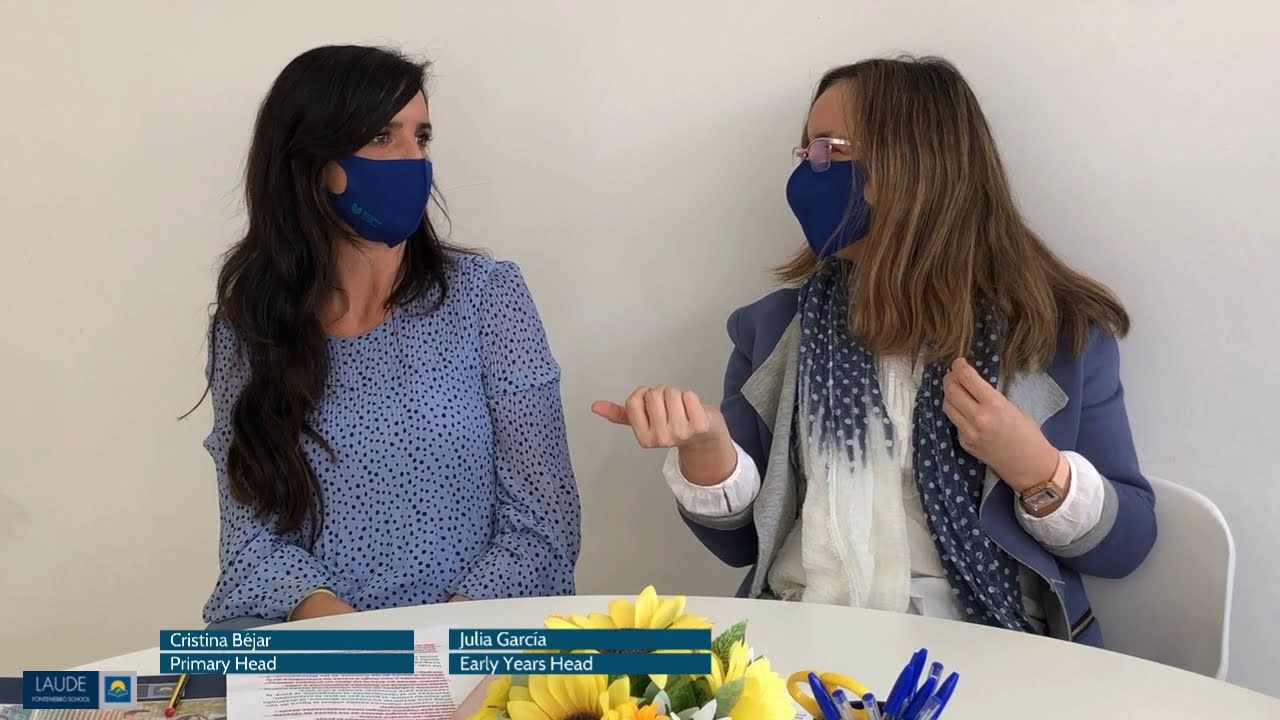 The British School of Málaga
The British School of Málaga mentioned as a leading school in Forbes article
The whole school community was overjoyed to see The British School of Málaga mentioned in a recent Forbes article about the top 20 European cities to live in, as a leading school for American families coming to settle in the Spanish city of Málaga.
The Forbes article is based on the ranking released by EDEN Network (European Destinations of Excellence) especially aimed at American citizens who wish to live in Europe to invest, retire or start new projects. EDEN is an organisation belonging to the European Commission which promotes the development of sustainable tourism models in the European Union.
Laude PDG student achieves national karting victory
Nacho, a 13-year-old Laude PDG student, achieved his first victory of the season in the National Spanish Racing Championship. The Asturian driver, completed the race in Valencia, coming third in the first race and achieving first position in the second race.
Nacho´s victory places him within half a point in the league table of the new leader, Lucas, who finished second ahead of Santi, and completed the winner's podium.
Nacho has lots of drive and ambition and hopes to one day make karting history by winning his first national title, following in the footsteps of his karting idol, Fernando Alonso.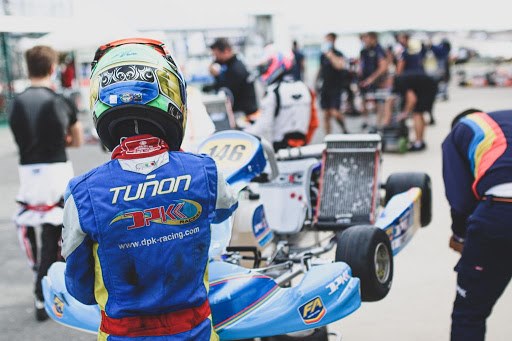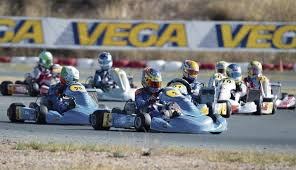 Laude El Atillo student is awarded by the Amancio Ortega Foundation
Yihune, a student from Laude El Altillo was one of 600 lucky students throughout Spain to be sponsored by the Amancio Ortega foundation to study his 1st year Baccalaureate in Canada or the United States.
Due to the current Covid-19 restrictions this academic year, the programme couldn't take place as hoped, but instead it was adapted and delivered online, so all students could still participate and enjoy the programme.
Students were welcomed to the Full STEAM Ahead Immersion Programme by the Massachusetts Institute of Technology (MIT) organised into groups and assigned a mentor with whom they have virtual meetings with to discuss the different activities. In Yihune's case, his mentor is an American senior studying at Trinity College.
Yihune said: "The immersion programme we are working on at the moment is a fantastic experience for me as I am learning a lot of things I didn't know, especially in the technological field. Some of the activities we have participated in include creating pieces of music and developing technological inventions which can help serve the community. During the last few weeks, we have spent more time experimenting with chemical components and to do this we have been given work kits with various tools and materials in order to do the experiments. This is proving to be a magnificent experience for me, and I know everything I learn will be useful one day. I'm happy and grateful to be part of this scholarship and I would recommend it to any student".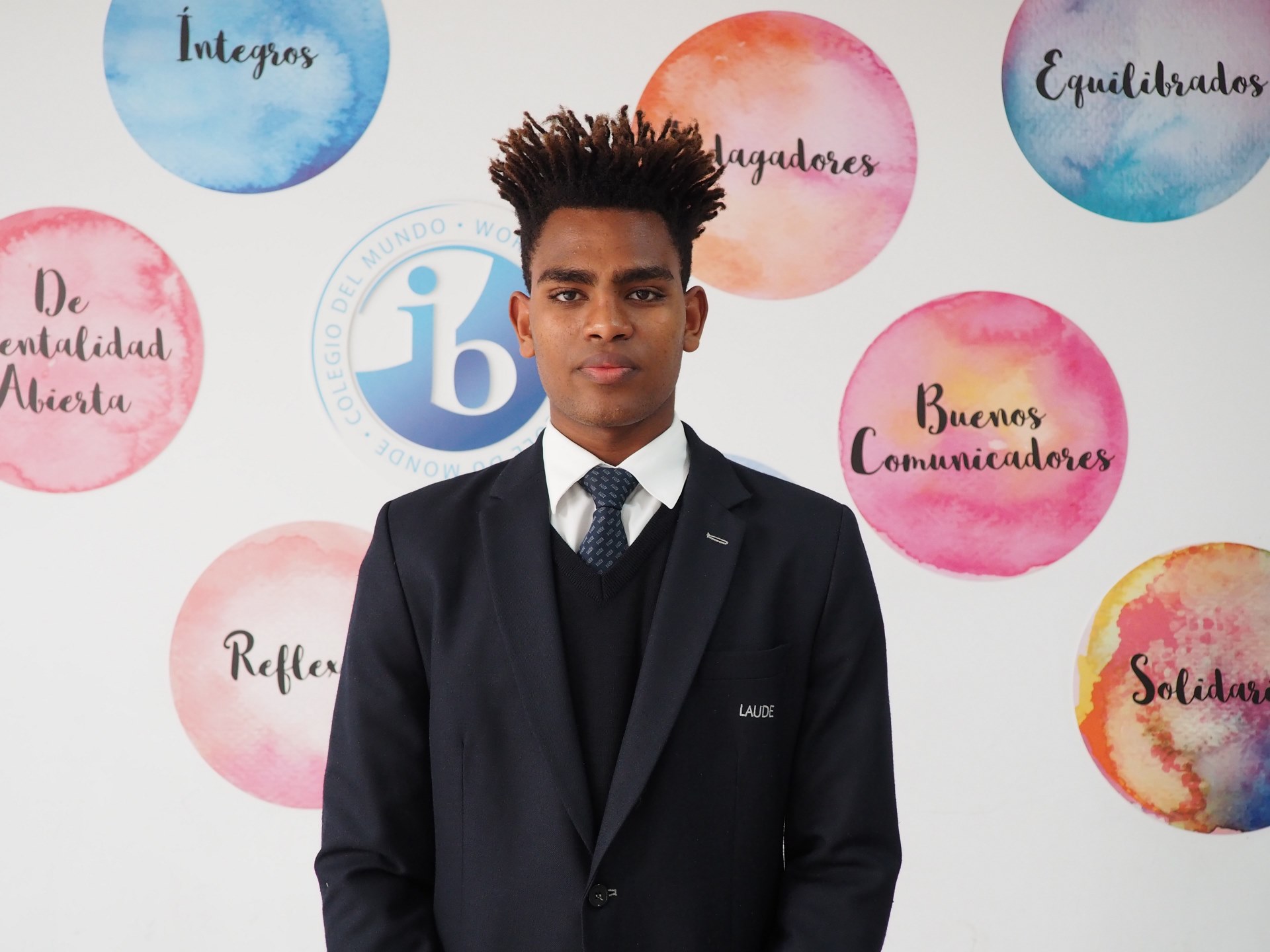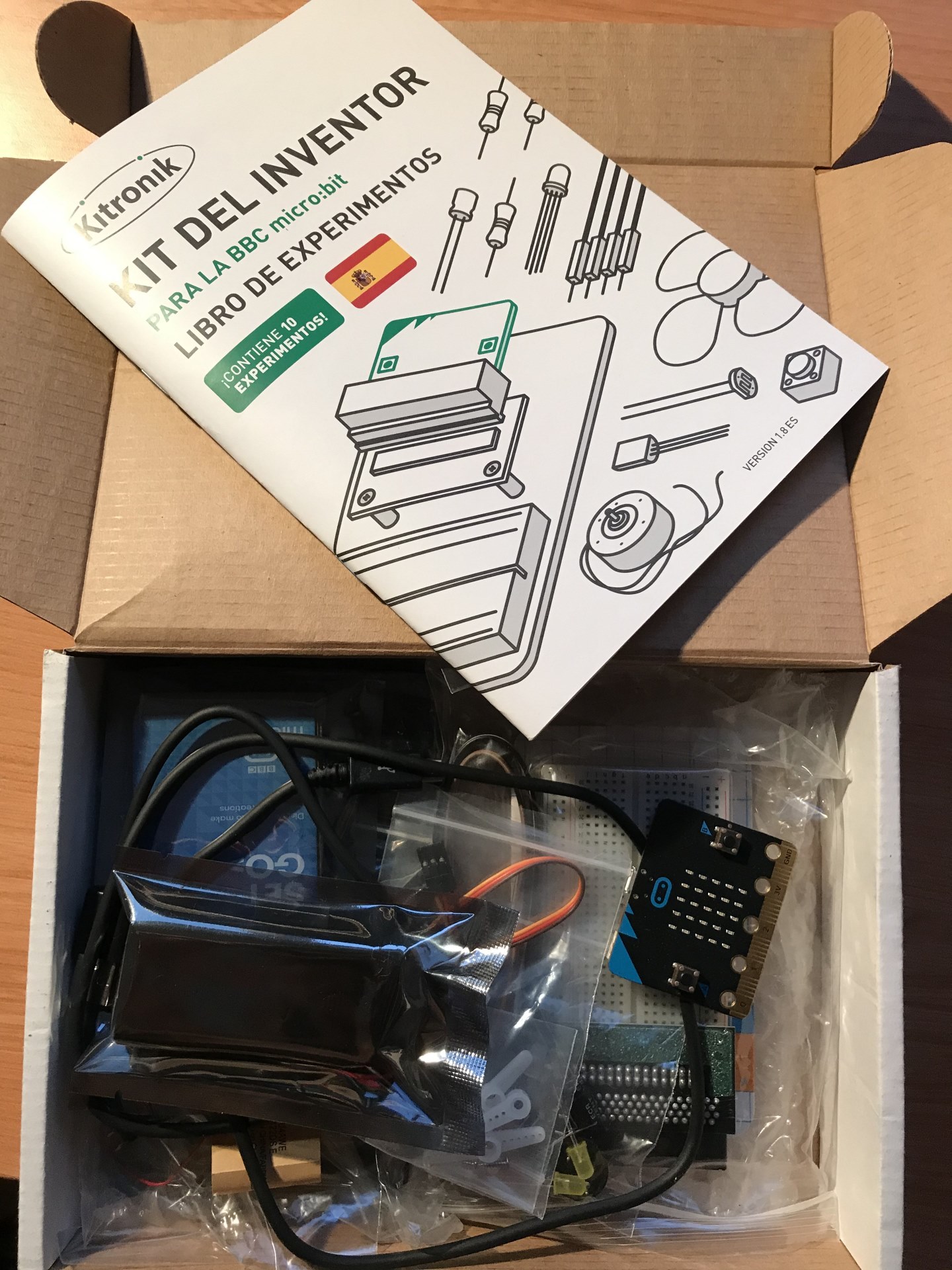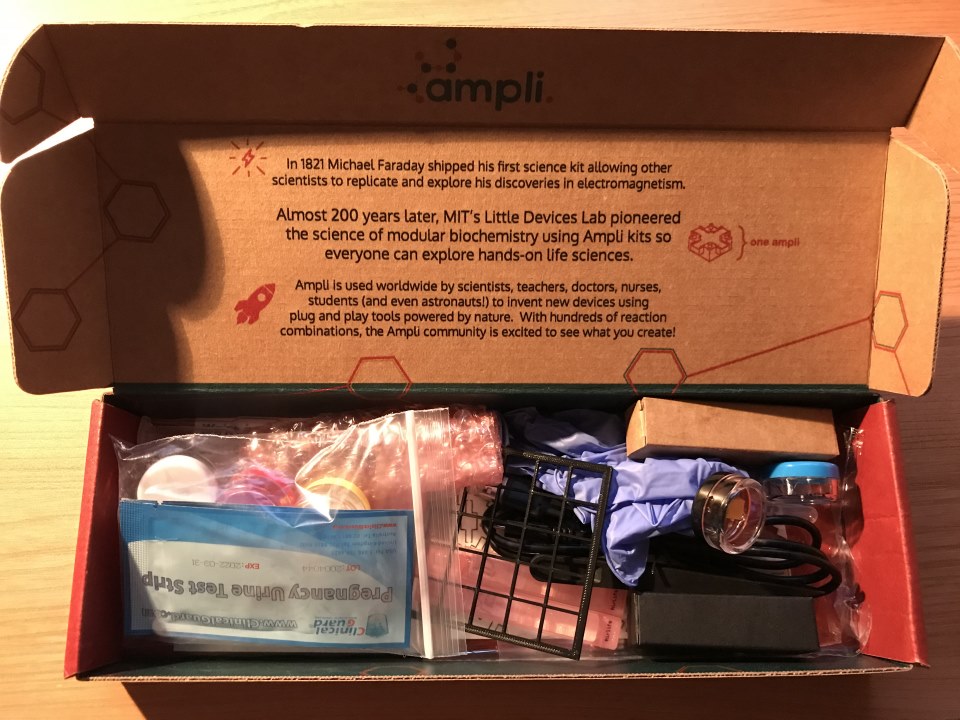 Laude San Pedro International College
Laude San Pedro takes part in the popular #JerusalemaDanceChallenge!
Around 300 students participated in the challenge which caught the imagination of millions across the world featuring South African music and dance steps created in Angola.
The students really enjoyed the experience and getting to perform on Halloween Day – a true show of unity from the Laude San Pedro school community.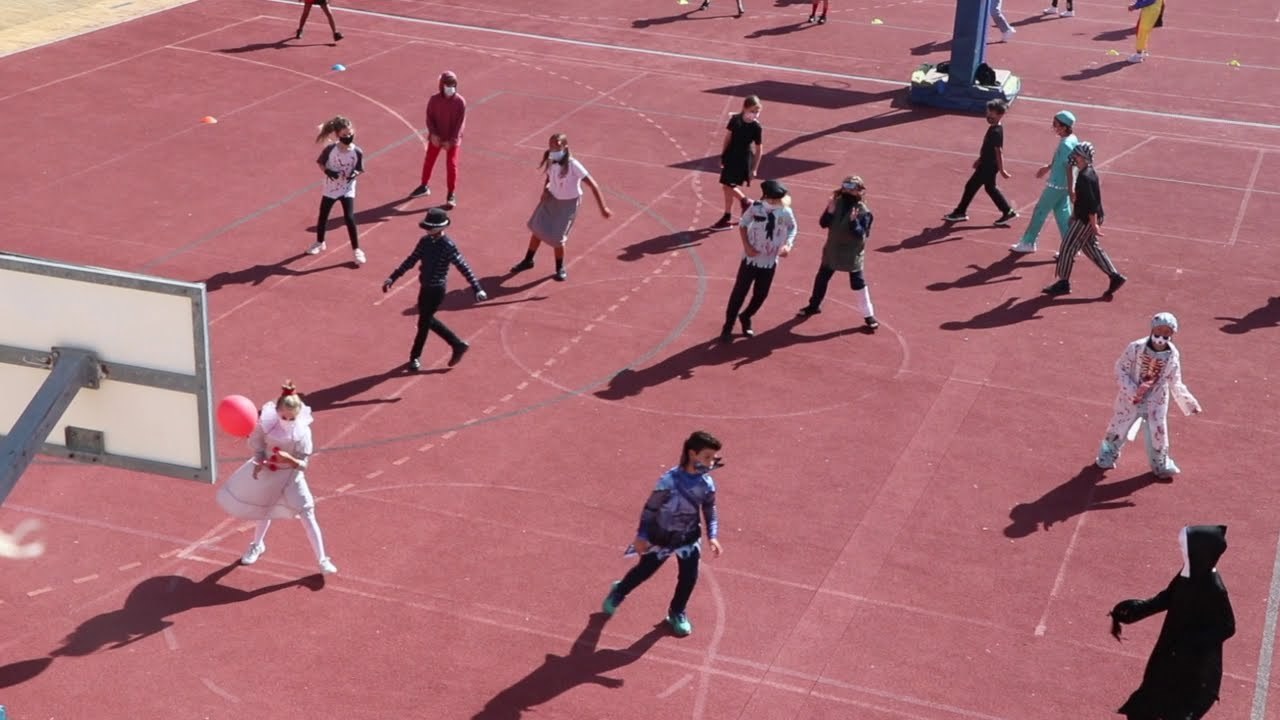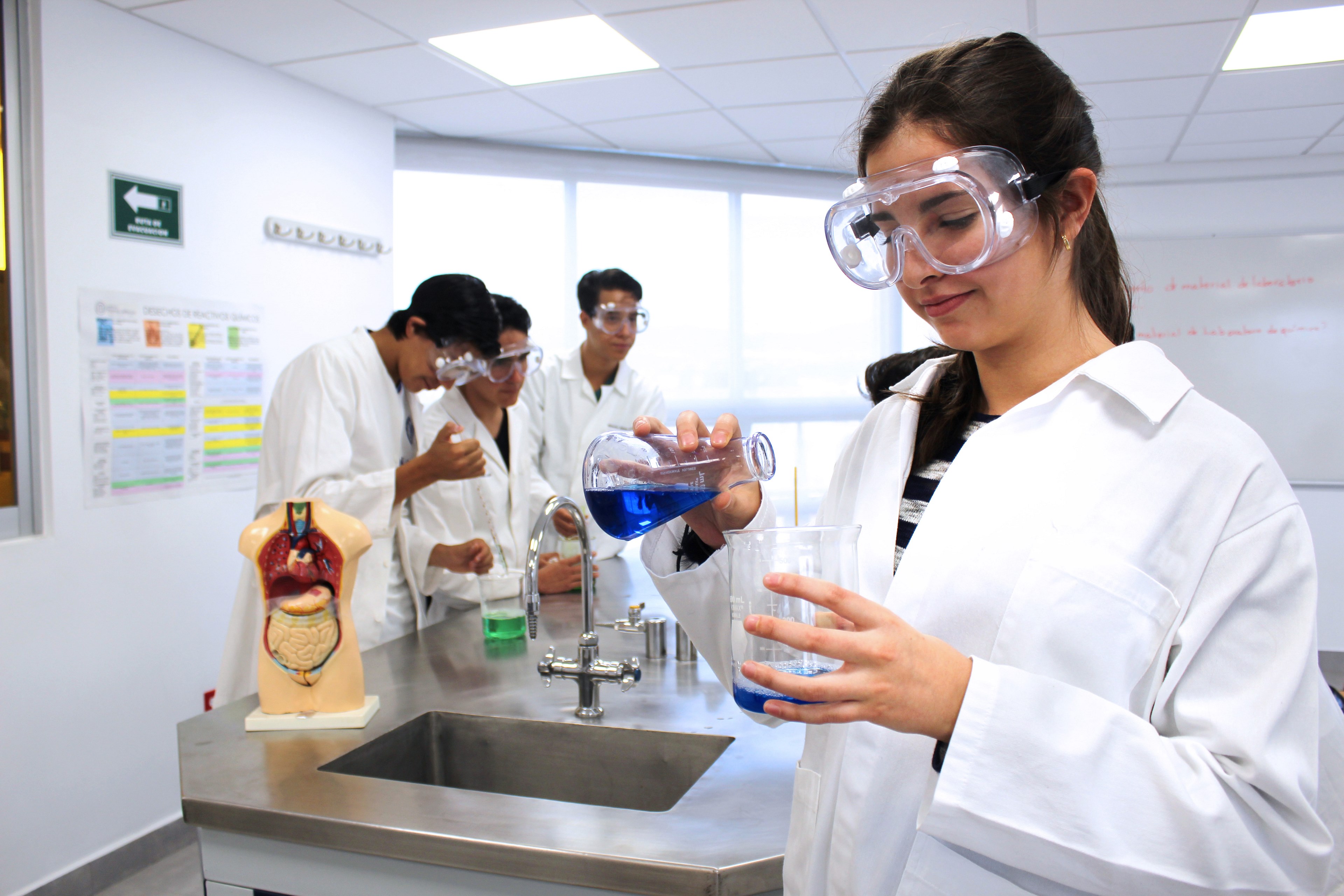 The Unplastify challenge begins!
This term, middle and high school students from TAE started an incredible journey to change their plastic usage. With the help of Agustina Besada and Rocío Gonzalez from Unplastify, a non-profit organisation that helps transform the world by avoiding the use of plastic, the students started the conversation around the importance of reducing plastic usage and the positive impact this has on our world.
In the near future, through an initiative led by the English department and with help from the school's science teachers, the students are going to form an Unplastify school team and create and present proposals to help reduce plastic usage that will work for the whole school community.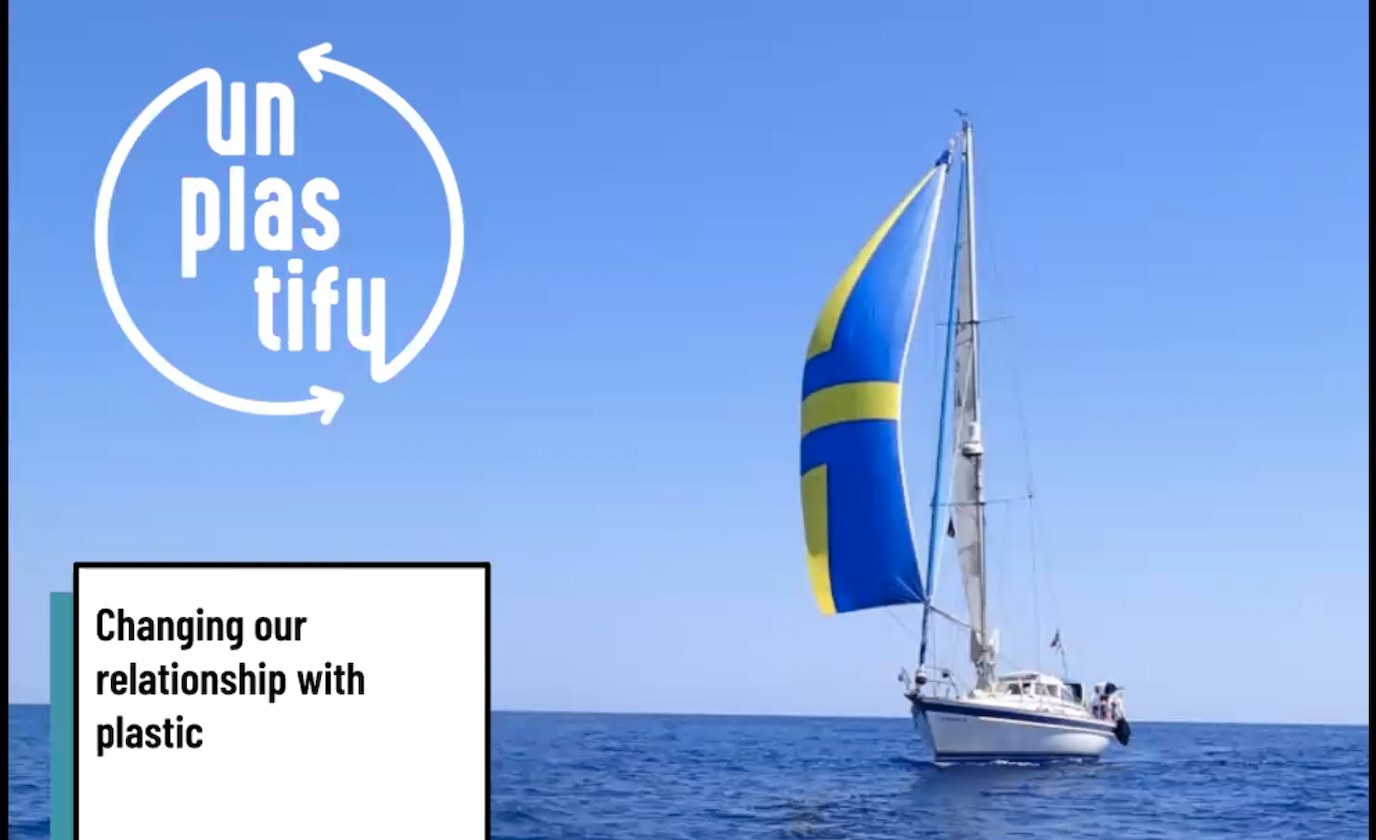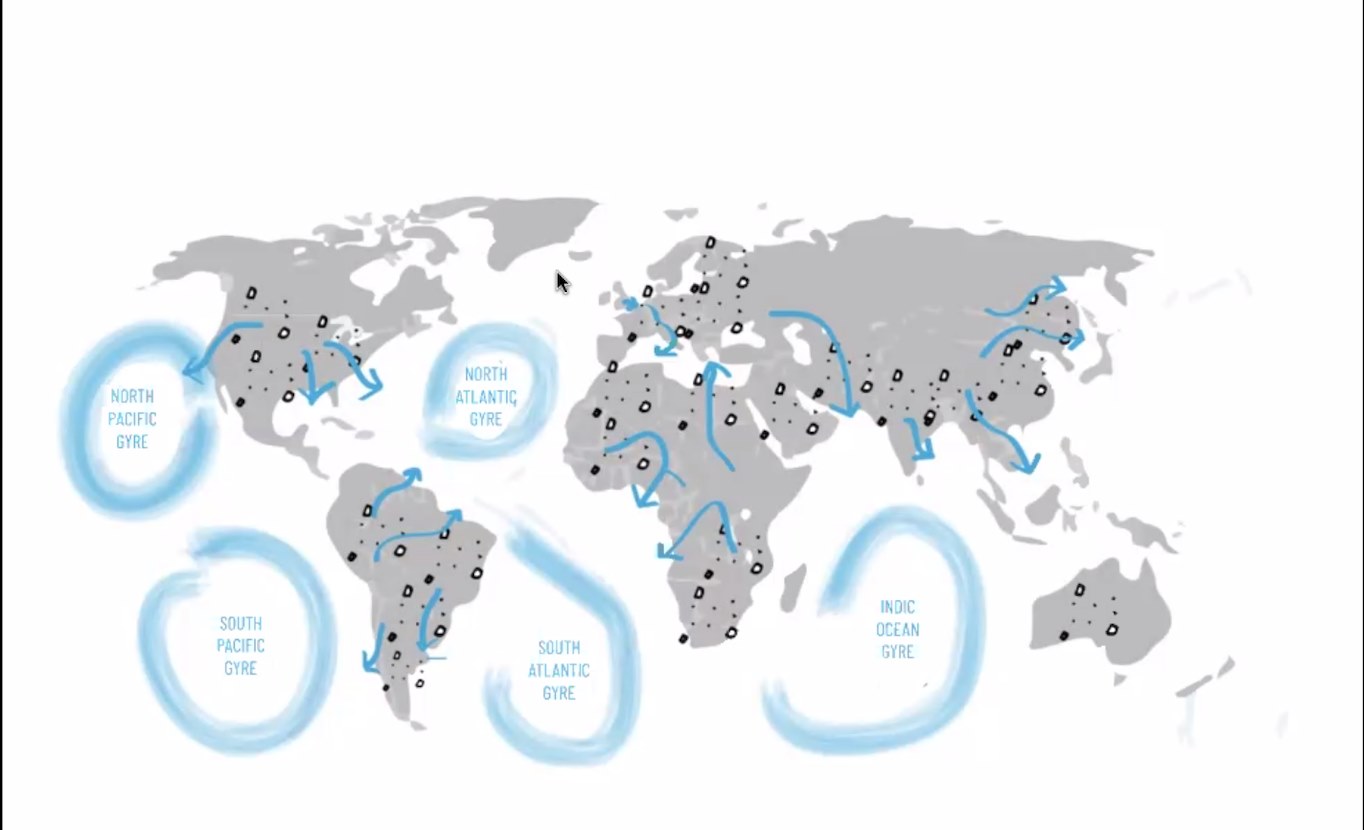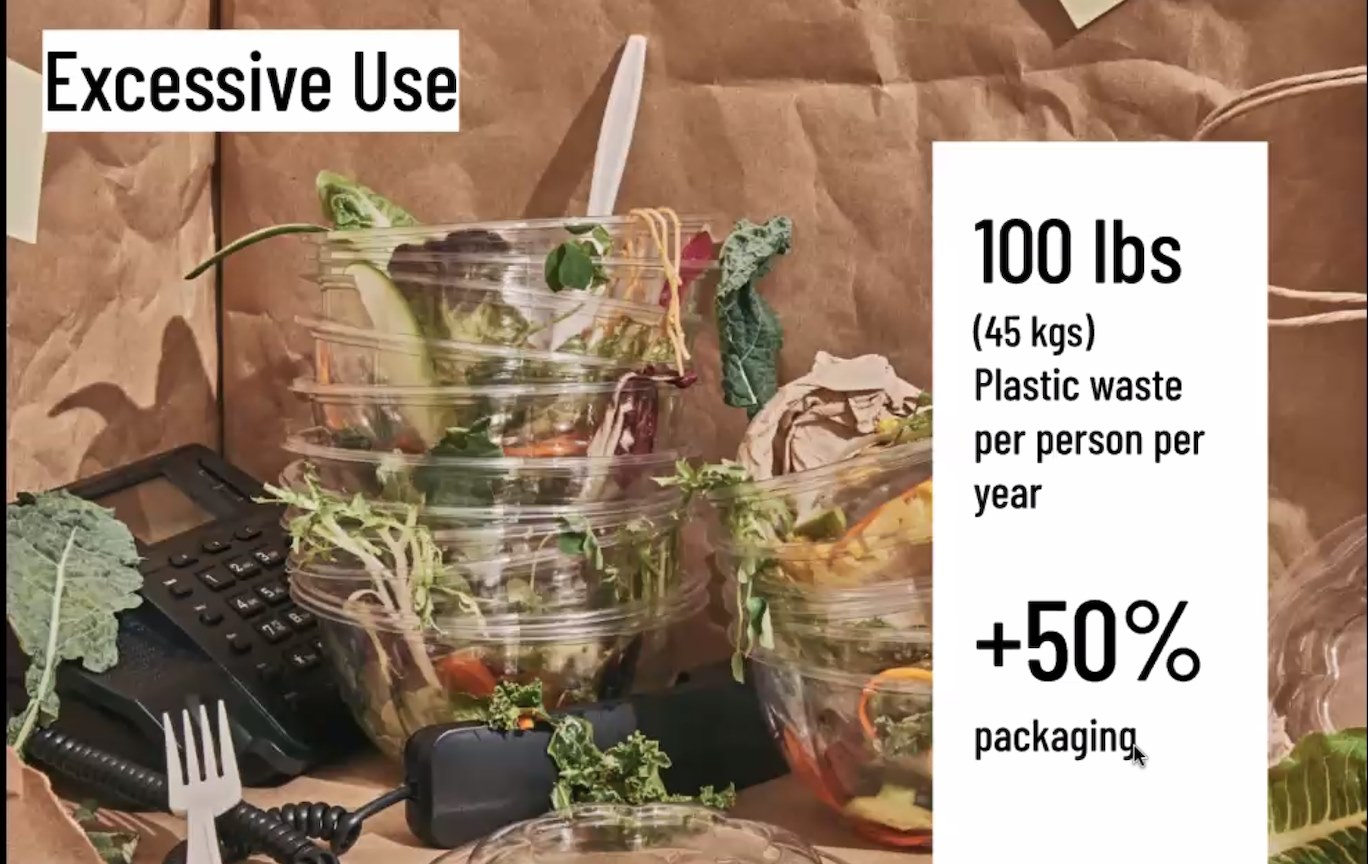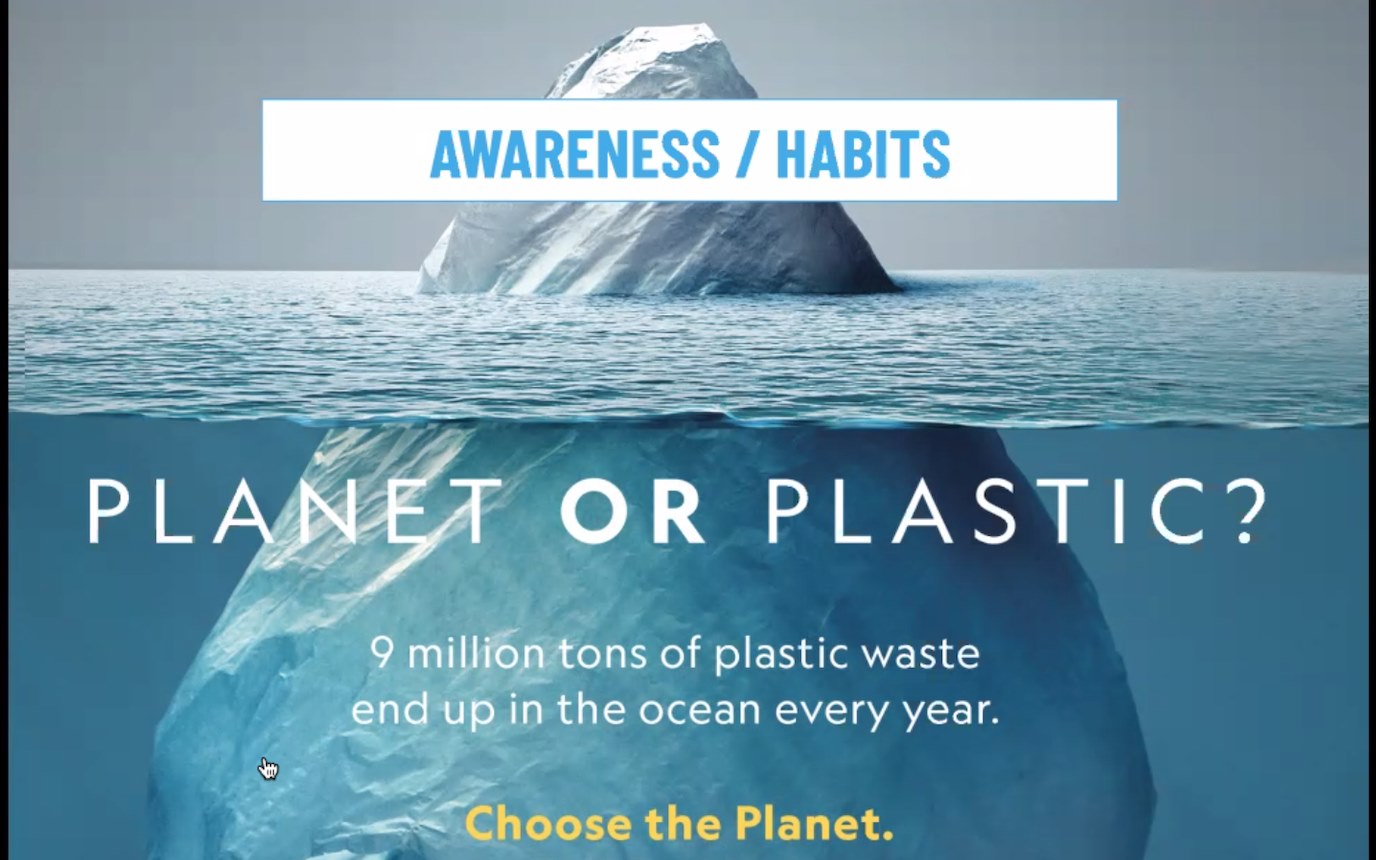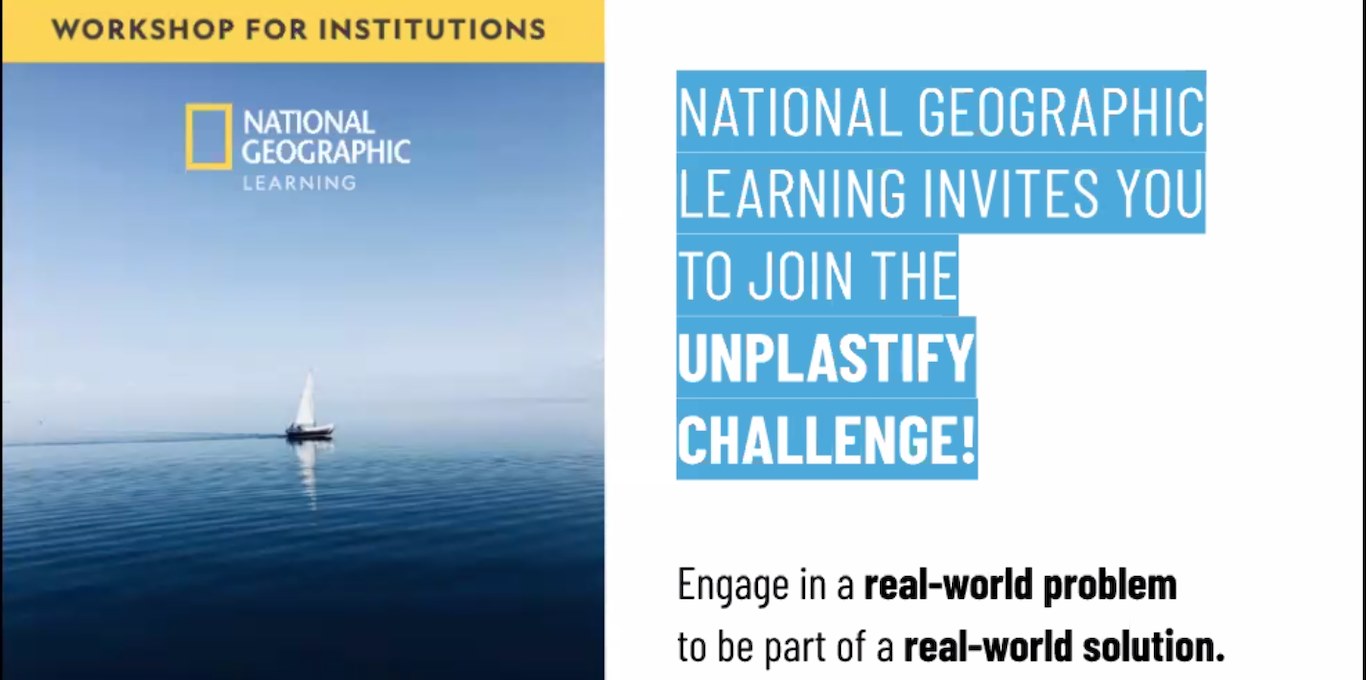 Alumni experience at ITJ Campus Palomar
Once upon a time, I was a student in High School at ITJ Campus Palomar. Teachers had prepared us for the change in classes, schedules and experiences going into 10th grade; however, I don't think there was enough tutoring that could have prepared me for the true knowledge I acquired during those three years. Beyond academics, I was lucky that our school offered more to our education beyond textbooks and truly helped in shaping our character. My brightest highlight from these years was the Student Council and seeing my own personal growth and development, as well as the growth of this fantastic group. We were given the freedom and the responsibility of planning and preparing different festivities throughout the school year; it gave us the chance to truly participate in the environment we existed in from Monday to Friday.
We not only made good friends, but also interacted with kids beyond our own school year and I think that part of the strength of the Student Council, came from the diversity of those involved in it. We would organise events both big and small, sometimes coordinating something as simple as a picnic and others where we were the hearts and minds behind events such as Halloween parades. We showed our school spirit through action and we were able to see how our problem-solving skills would come to fruition.
The classes also heavily influenced who I'd eventually become, and this was reinforced by the fantastic team of teachers and advisors we had during these formative years. Sometimes as students, we feel like a certain area of knowledge might be useless in our lives; I've been gladly contradicted and surprised by how many lessons, both from academics and life, gave me an advantage after High School. Something as simple as learning to use computer programs, researching information critically, as well as understanding a particular scientific method and how to properly implement it, were some of the things that at University would allow me to be ahead of my peers. I am forever grateful for every piece of homework and assignment and every reiteration that my teachers made; because even if I complained, as High School students do, I know that my achievements stem from the great roots that I grew at ITJ.
I would not be the person, nor the student and 'almost graduate' I am today, if it weren't for the lessons, I obtained at ITJ. My hope is that more kids will get the chance to experience the support, the fun, the challenges and friendships I built at a school that made me feel like I was at home.
By Ana Regina González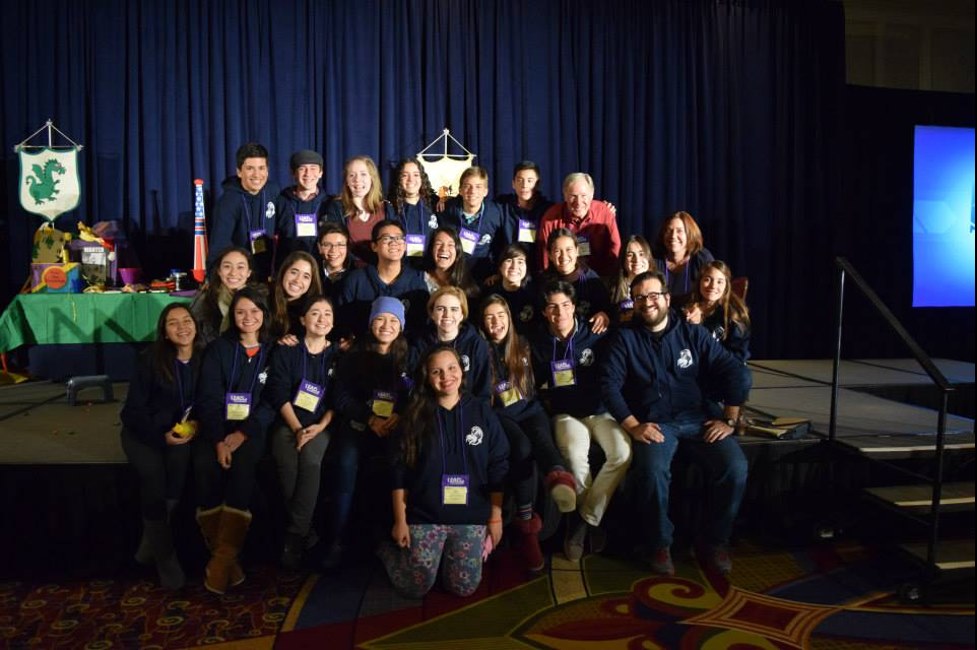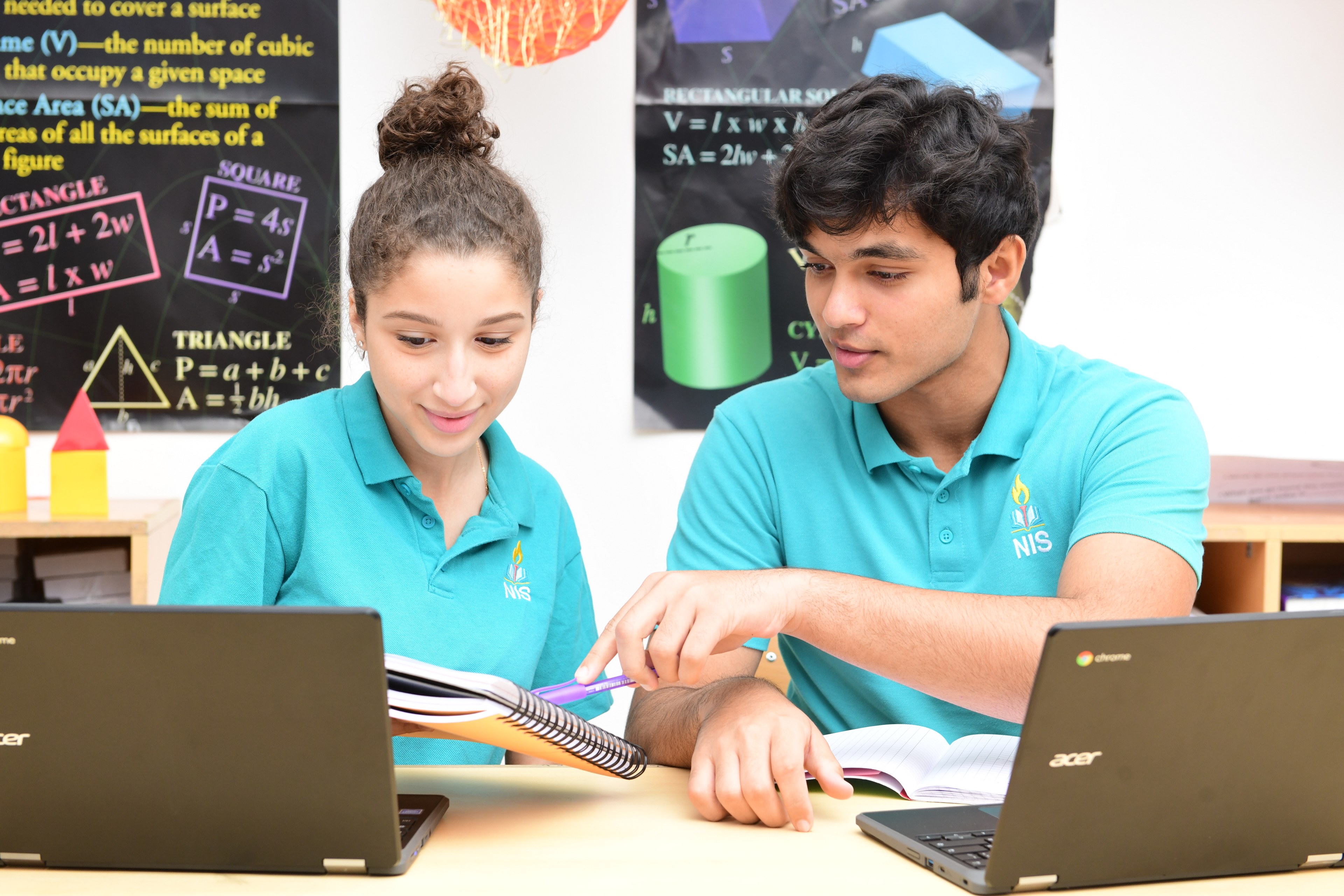 Al Muqarram Group, Zulekha Hospital and ISP schools team up to support families in the United Arab Emirates (UAE) with their wellbeing.
In recognition of how the global pandemic has disrupted their lives, causing anxiety and stress, families with students in ISP schools in the UAE had the fantastic opportunity to be a part of a Stress Management Webinar. Entitled, 'Mental Health and Stress Management for Parents', families from The Aquila School and Nibras International School in Dubai, as well as families from Aspen Heights British School and Reach British School in Abu Dhabi, participated in the session conducted by experts from the Zulekha Hospital.
The families from these schools also received over 2,000 Dolphin Hand Sanitizers and Disinfectant Sprays from Al Muqarram Group in a bid to enhance their safety and hygiene to protect them against the Covid-19 virus. The webinar shared some tips on continuing to keep families safe in line with the Covid-19 precautionary measures set by the government.
"We are delighted to be joining hands with Zulekha Hospital and ISP schools in the UAE, to assist families with much-needed stress management webinars, and our newly launched hand sanitizers and sprays. We feel this will go a long way in helping the families keep the deadly virus at bay," said Safdar Badami, managing director, Al Muqarram Group.
On his part, Zulekha Hospital spokesperson Dr. Mandar Vishwanath Bichu – Head of Right Parenting and Specialist Pediatrician said: "We are privileged to partner with Al Muqarram Group and ISP schools to create greater awareness amongst parents and children on stress management, the importance of good mental and physical health, and being safe. Especially at these times, prevention is the key. Continuous reiteration of these vital aspects will ensure long term safety and wellbeing of our future generations."
Speaking about the importance of partnerships like this, Bharat Mansukhani, Regional Managing Director of ISP, Middle East said: "The health and safety of our families is our top priority, and wellbeing is a large part of this. Our school communities have really come together during this unprecedented time, and through this partnership we are able to further support their wellbeing. These webinars will give them an opportunity to engage with experts and to be better equipped to cope with the effects of this pandemic."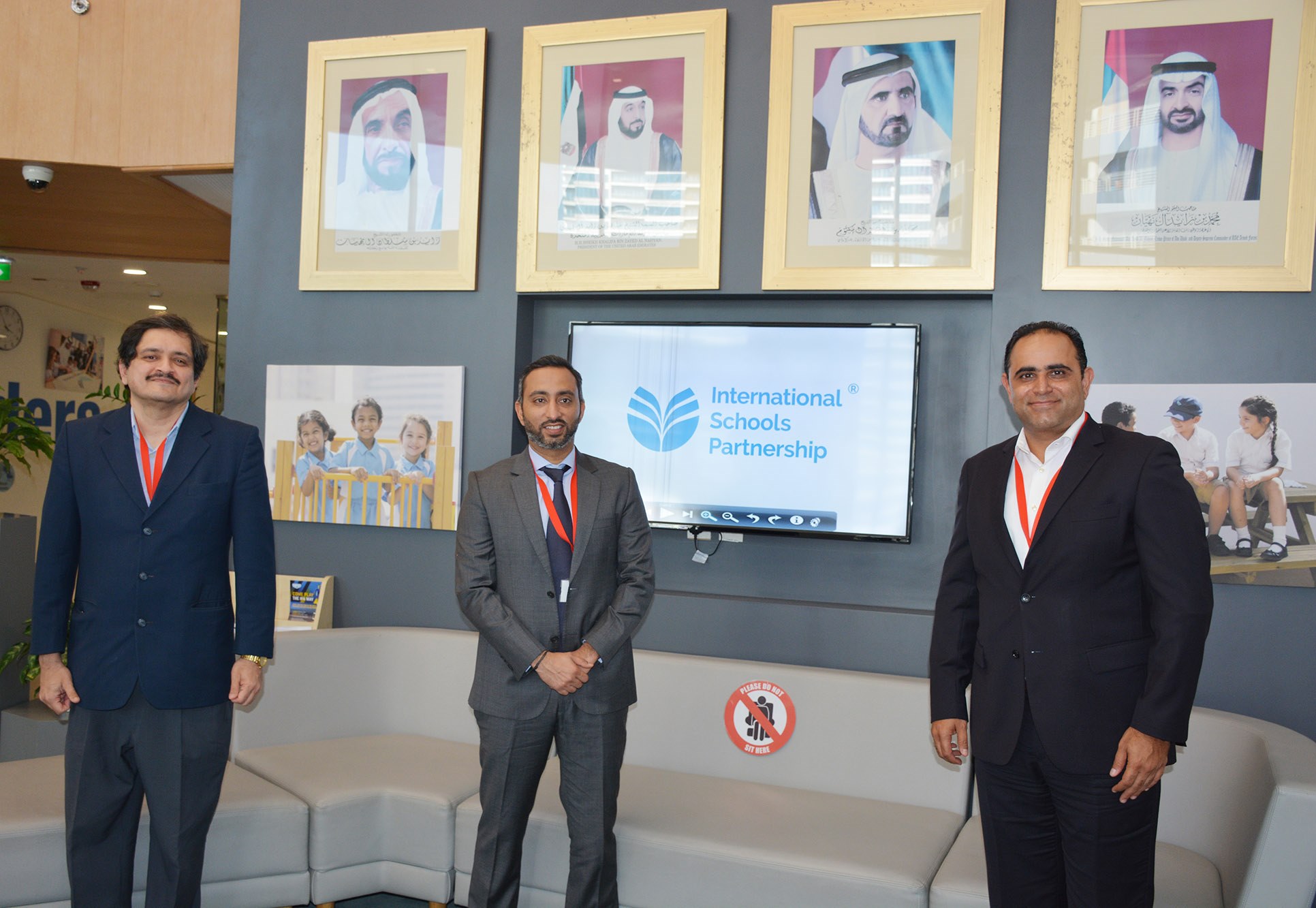 The International Schools Partnership promotes wellbeing of families and staff through writing.
ISP launched a letter writing campaign across its four schools in the UAE. Entitled 'Writing Letters for Tomorrow', the campaign encouraged students, parents and teachers to write letters to be read in the future.
"We live in a world forever changed by COVID-19, and one of the threads that continues to bind us together is that of hope. We have learned so much during this time, and we want to ensure that the lessons of today are not forgotten. Through 'Writing Letters for Tomorrow' we have asked our families and staff to write letters for them to read again in the future, or to have their children read in the future, that share their experiences of being in a lockdown, and dealing with the pandemic," said Bharat Mansukhani, Regional Managing Director – Middle East, ISP.
The campaign launched with a video featuring famous Emirati actor, Saoud Al Kaabi. In the Writing Letters for Tomorrow campaign, parents were asked to write letters to their children, sharing lessons that are important for them to remember when they are older, or telling them a story about what happened during this time, in a perspective that only they can.
Students wrote letters to their future self, reminding them of how they coped with schools switching to distance learning and not being able to see their friends and teachers at school.
The teachers also participated in the campaign by writing letters to their students, sharing their experience and about the resilience they have shown during the lockdown.
"Writing can be a powerful tool that helps us to reflect and raise our self-awareness, ultimately leading to healing and transformation. The wellbeing of our families and staff is important to us, and along with other activities taking place at our schools, we hope that Writing Letters for Tomorrow provides a great wellness activity that brings us all closer as a community," concluded Mansukhan.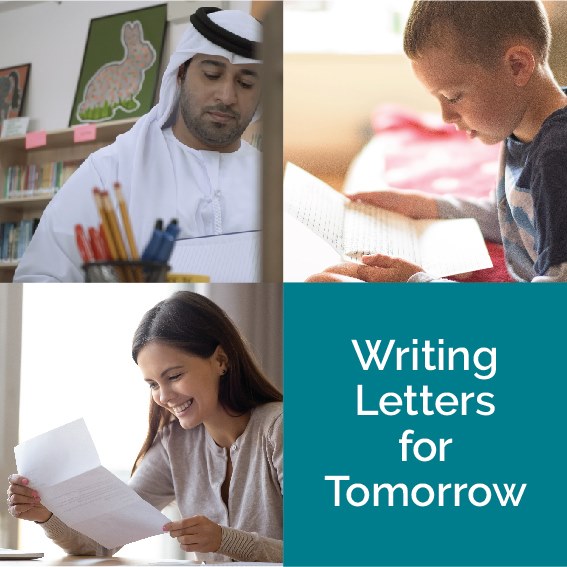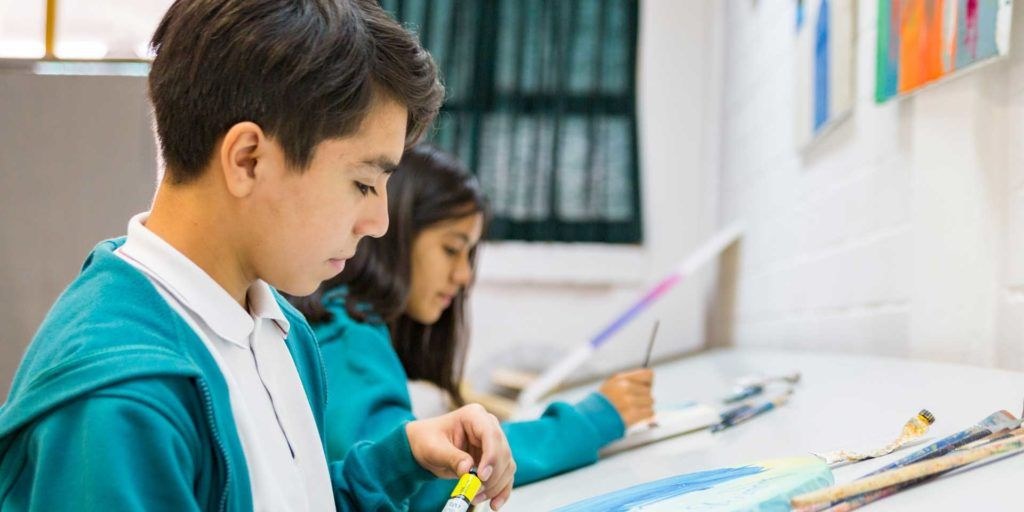 Colegio Pedro De Valdivia – Las Condes
'Reopening' magazine launch
This November, CPV Las Condes was proud to launch a brand-new creative project called 'Reopening Magazine'. The digital magazine was born from the initiative of the school's High School students who were eager to express their artistic ideas and creations and together with the school's Language Department, to develop this new project.
Students Angie, Fernanda and Octavio led the project, helping and encouraging other students to get involved. With additional support from the school librarian, Claudia Benítez, the group planned, gathered and edited content to transform it into a digital magazine, available to the entire school community.
The magazine's first edition was very popular and featured various topics from a student perspective, focusing on literary works from Miguel de Cervantes Saavedra, Don Quijote de la Mancha and the work of Julio Cortázar.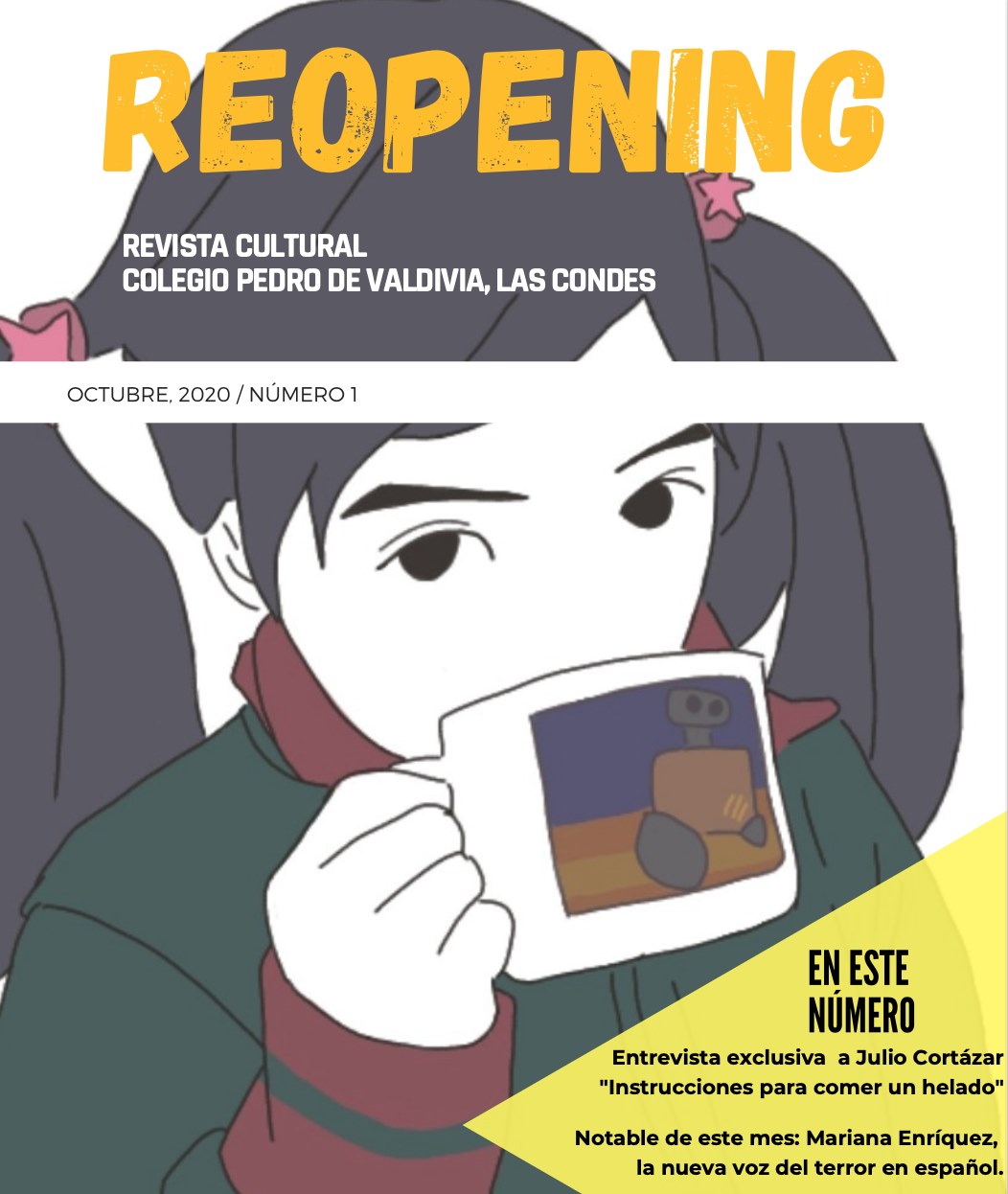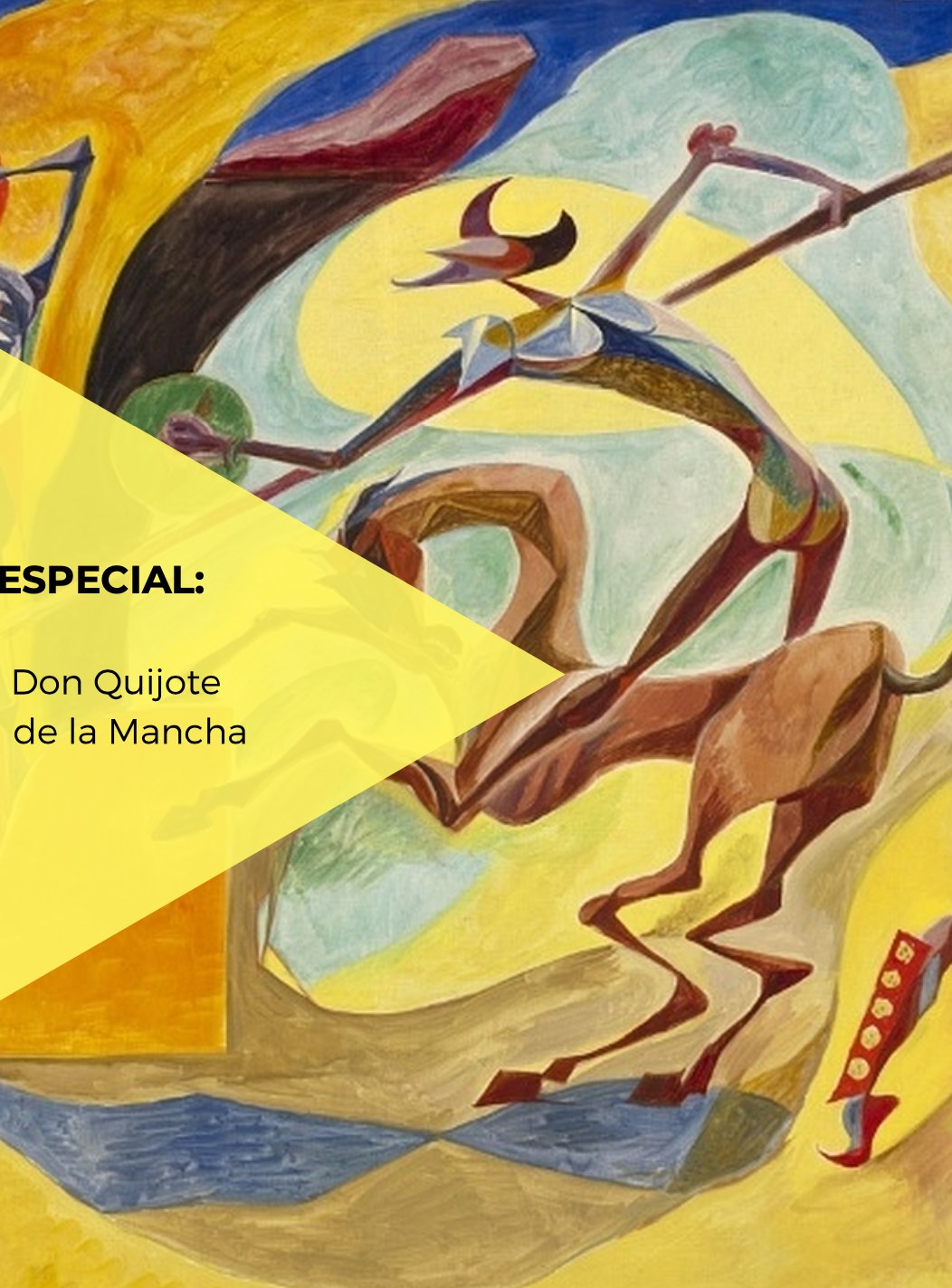 Colegio Pedro De Valdivia – Peñalolén
2nd grade students celebrate the end of Infants school
At the end of each school year, 2nd grade CPV Peñalolen students finish their time at the Infants School and celebrate with a school overnight camp.
The overnight camp takes place annually and is carefully prepared for a whole year between the families of the students and the school team. Usually, it's held on the school sports field and a series of activities are developed that symbolise the importance of growing and advancing in life.
However, this year, due to COVID-19 restrictions, the students participated in a virtual overnight camp. This involved each family setting up tents in their own homes, participating in a treasure hunt, sharing snacks with their family and saying goodbye to the Infant School with a virtual fire pit. Despite the adaptations to the format, the overnight camp still created some wonderful memories that will stay with the 2nd grade students for many years. The experience exceeded everyone's expectations, thanks to the dedicated preparations from all of the staff and families.
Some of the school's parents share their wonderful memories of the experience:
"Gonzalo was very enthusiastic. We set up the tent early and connected virtually at 7:20 pm. We participated in the games and laughed a lot. The virtual fire pit was very emotional. We are very grateful for all the effort the school made with this beautiful and significant activity. We are all very happy." said the Estay-Vega Family.
"Miss Pamela and Miss Cristi, I want to thank you and ask you to thank everyone for organising this beautiful activity. I truly congratulate you; I was moved to tears and found everything very nice. I thank you for making the students feel part of the school despite the distance." said Nancy, mother of Isadora.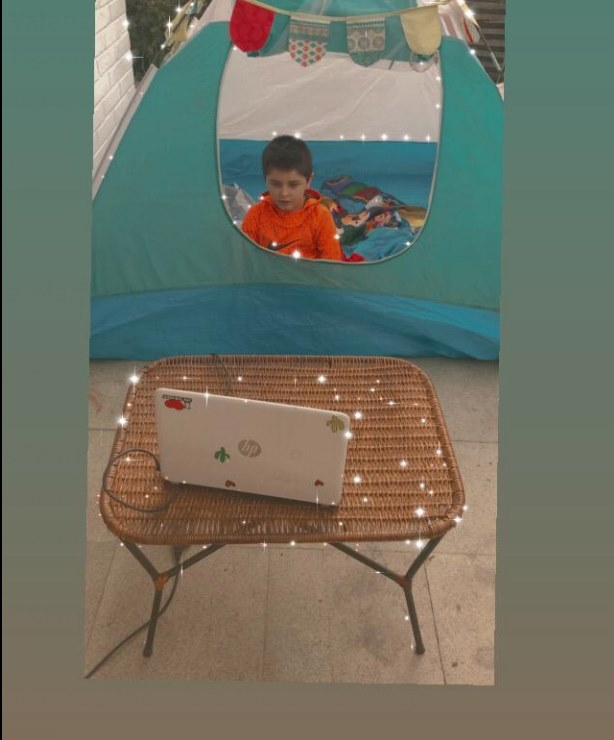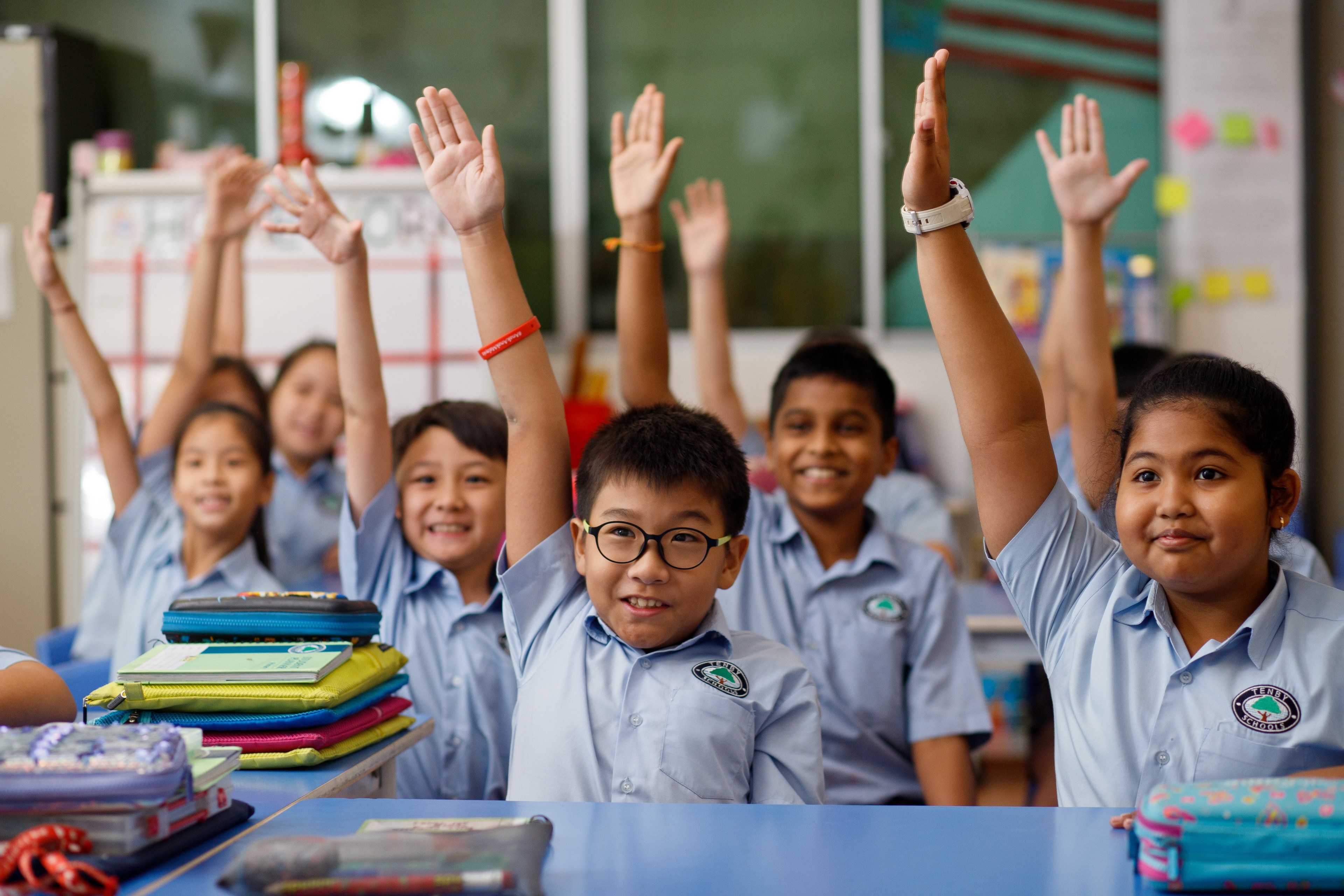 Tenby Schools Setia Eco Gardens
Tenby Schools SEG students shine in technology and sports
This year, the students at Tenby Schools SEG thrived despite the challenge of multiple switches between face-to-face classes, full online learning and blended learning due to the COVID-19 pandemic.
Coding, building and computer skills are vital, and the school saw multiple successes in this area, receiving two silver awards, six bronze awards and numerous honorable mentions from the Ministry of Education's Beaver Computational Thinking Competition. The school's staff also had the fantastic opportunity of visiting the JPNJ Education offices to witness school student Danes receiving an award for placing 3rd in the State Innovation Challenge where he built an automatic hand sanitiser dispenser machine.
Tenby SEG was also represented at National and State level competitions with several students making it to the finals in 100-meter sprints, hurdles and javelin events and they were also awarded with a Gold medal in the national swimming relay event.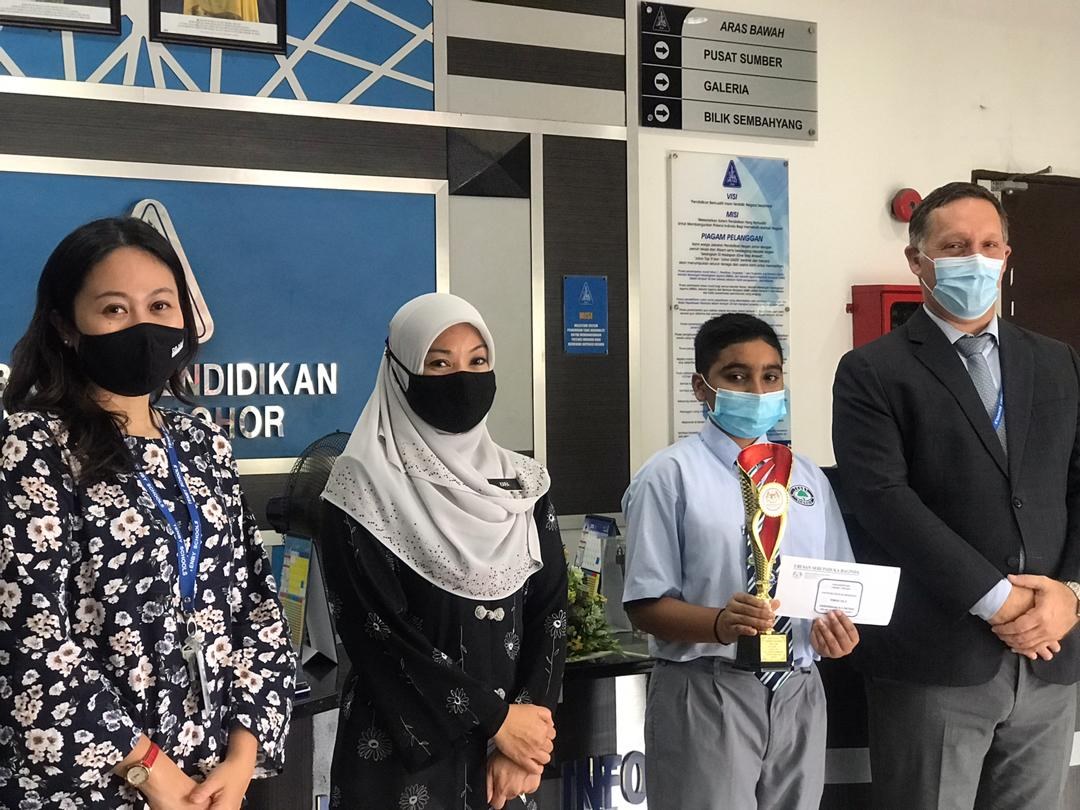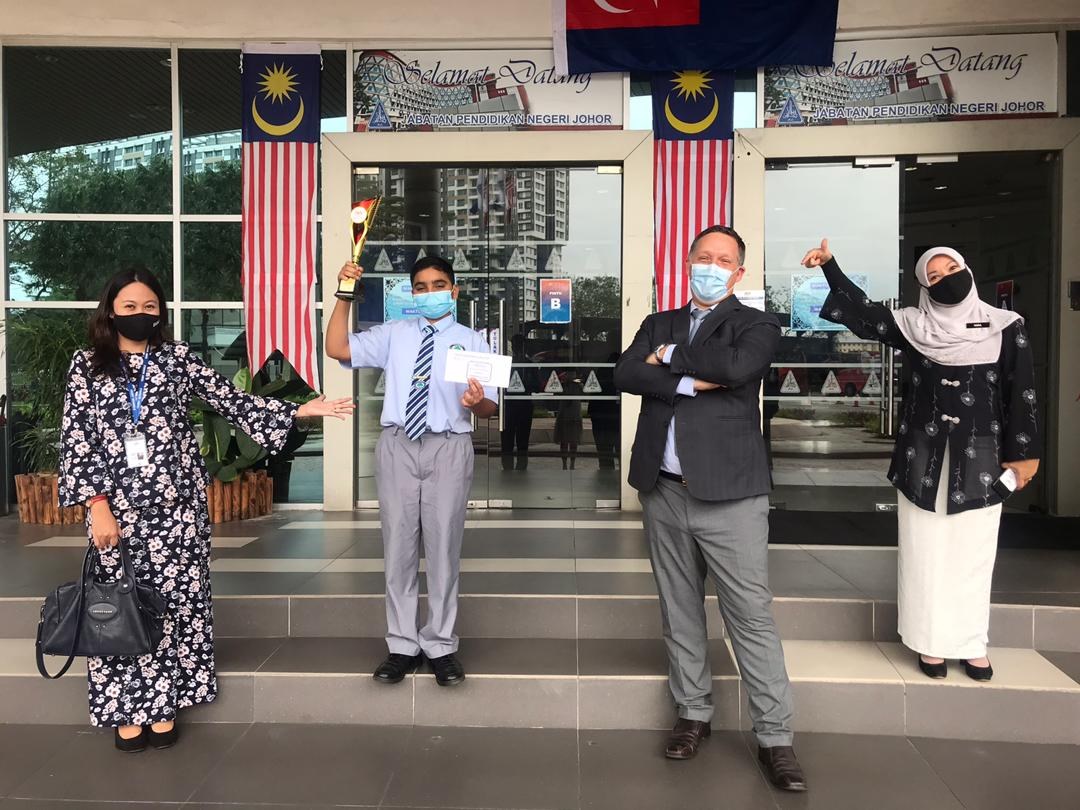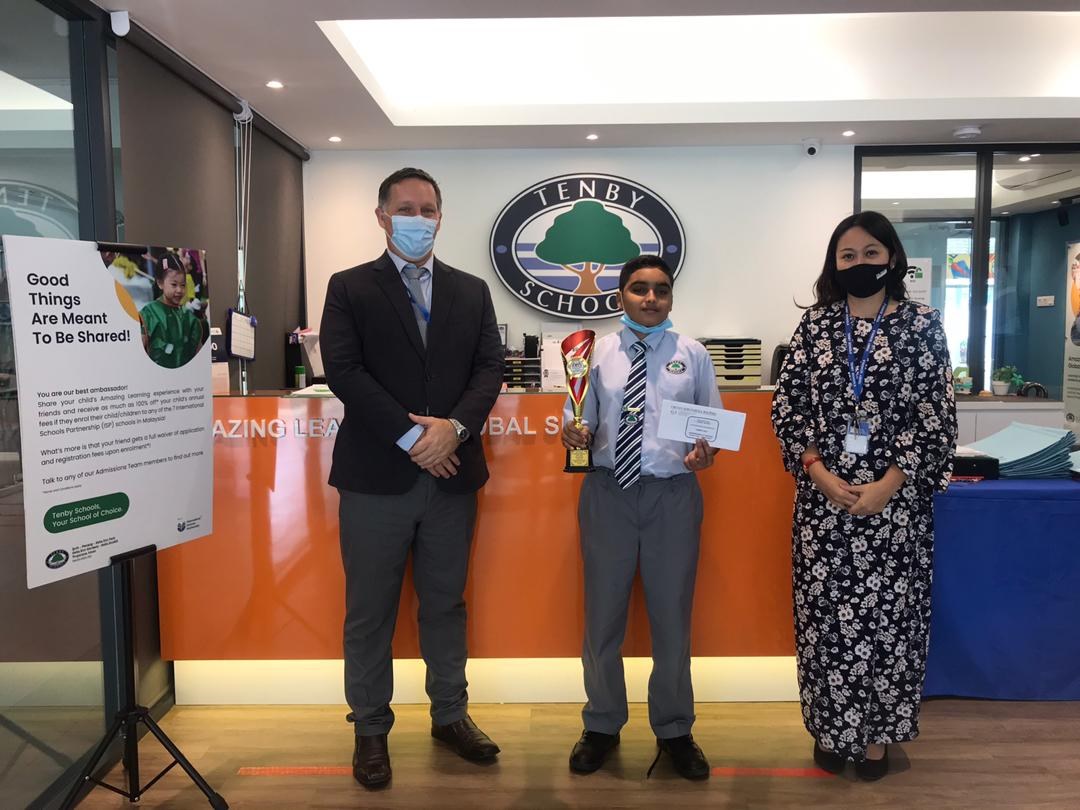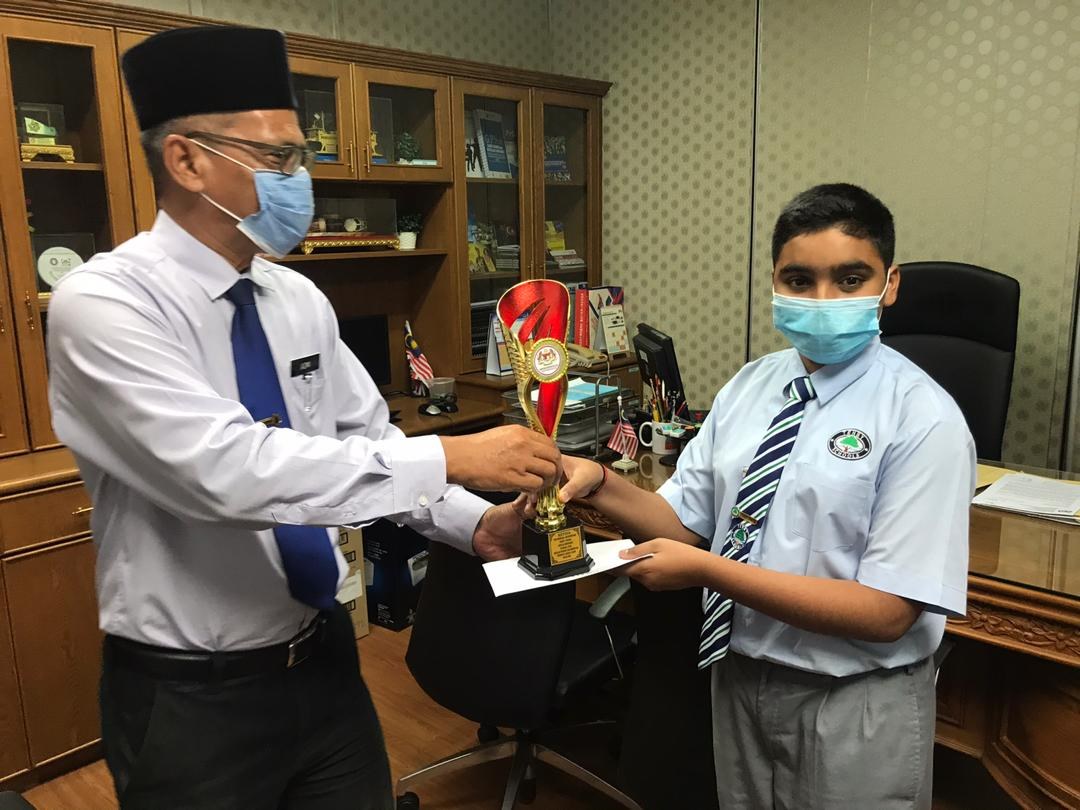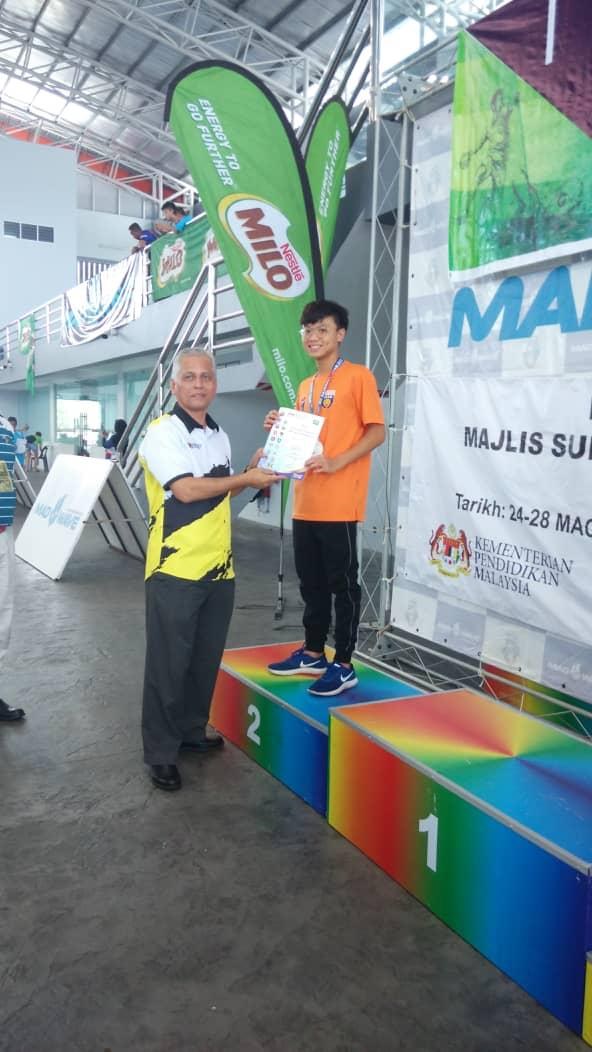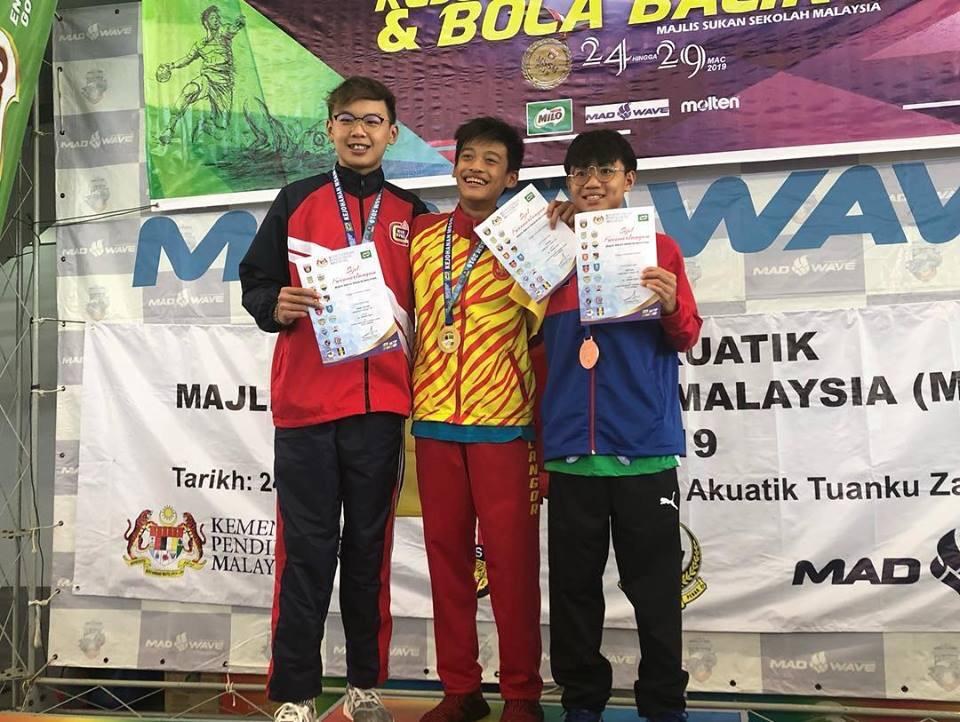 Tenby International School Tropicana Aman
Exploring famous paintings through the IPC unit 'Material World'
The Year 3 students at Tenby International School, Tropicana Aman Campus explored the different materials that can be found around them. One of their learning tasks was to recreate famous paintings using everyday household items. Children had to select a famous painting, research the artist, when the painting was completed and what materials the painter used. As they were in lockdown at the time, the children had to utilise their creativity to recreate a famous painting of their choice at home. Creativity is important as it gives us opportunities to try out new ideas, new ways of thinking as well as apply problem- solving skills. Have a look at the young students' amazing level of creativity and their reflections!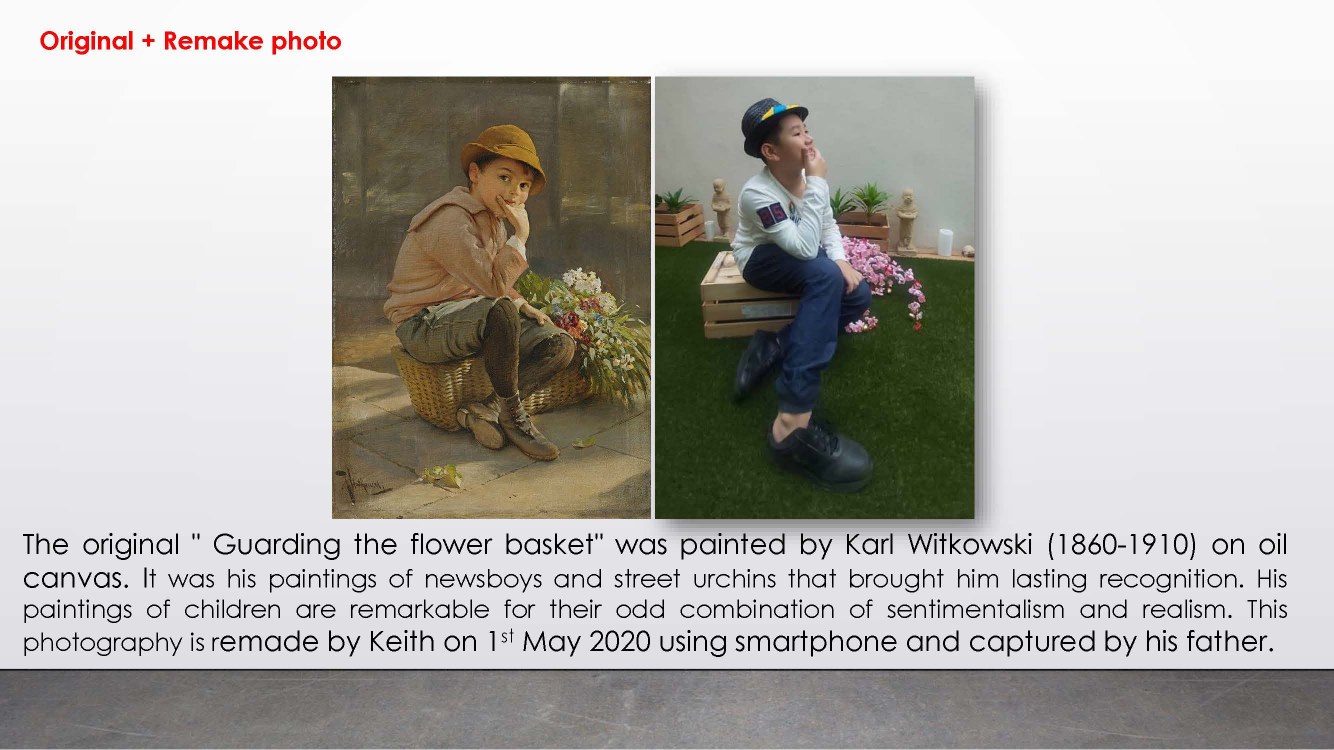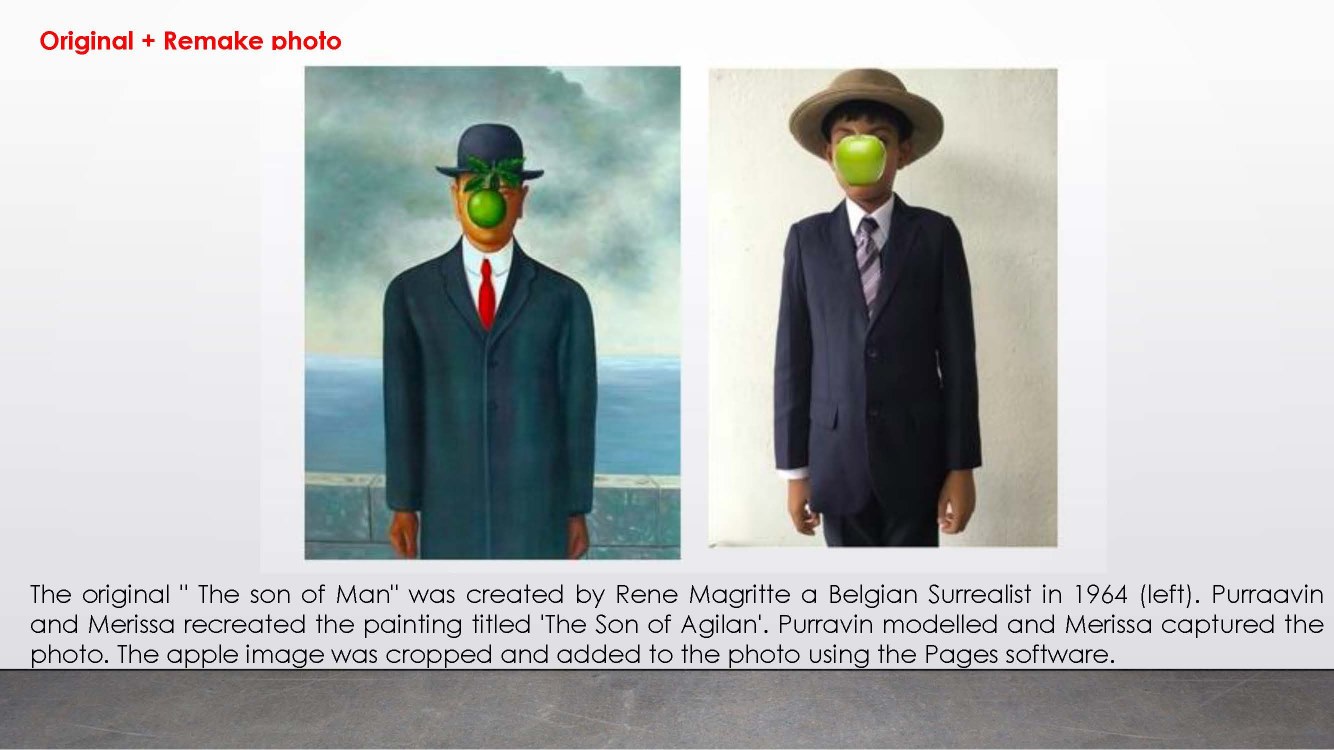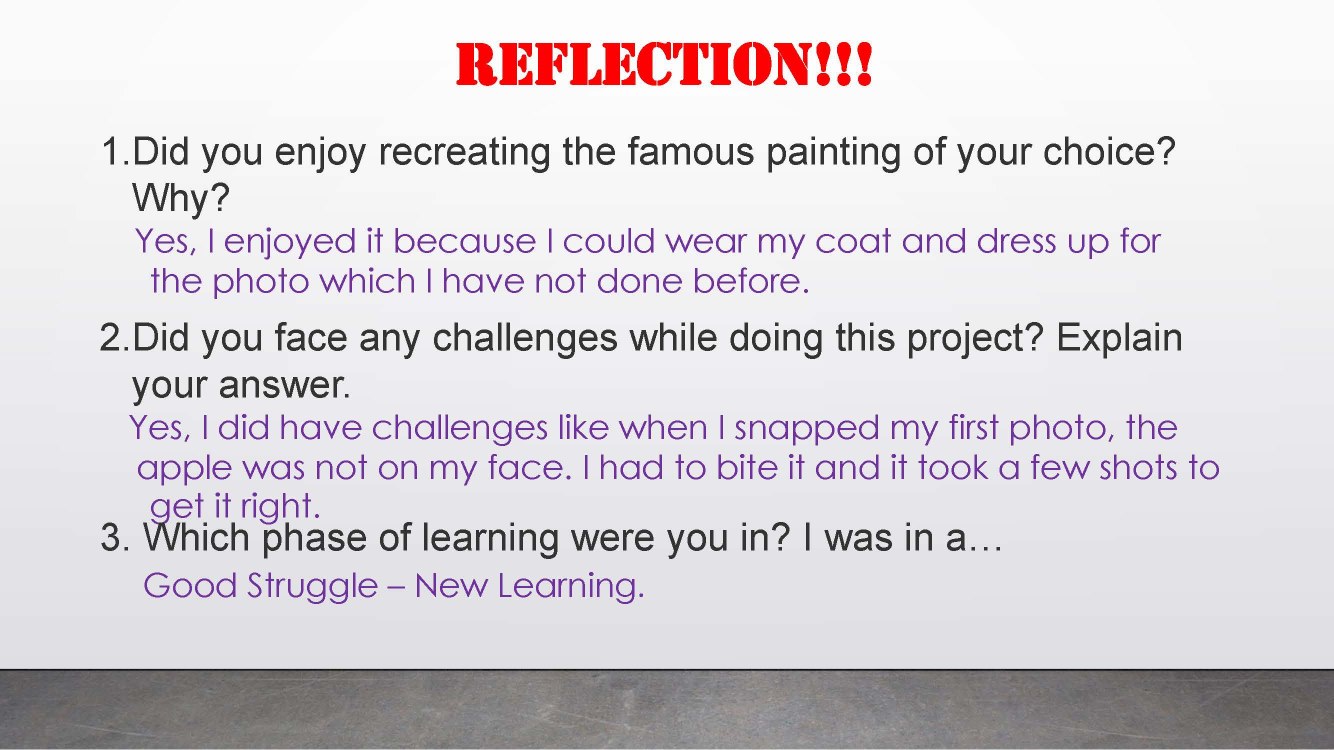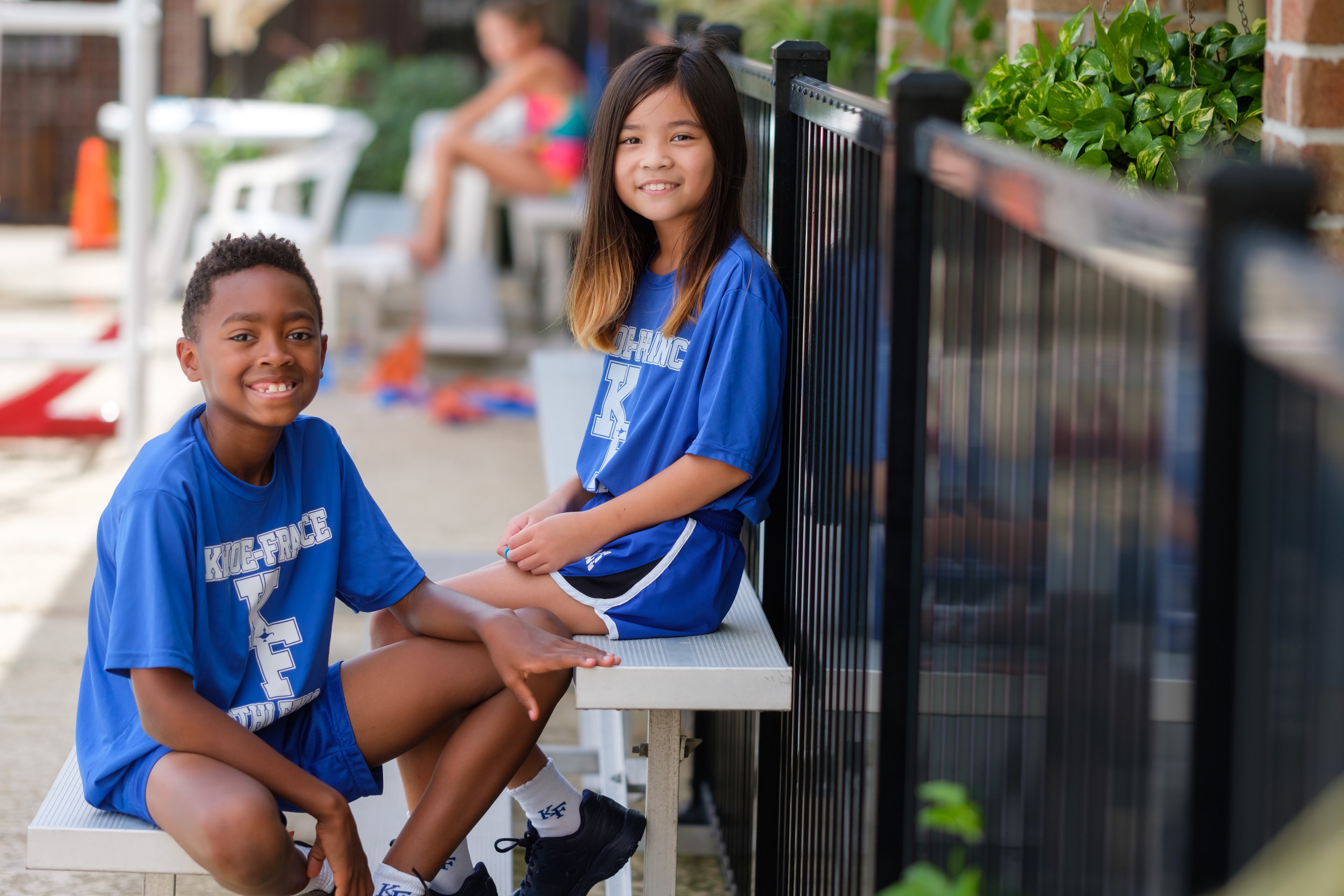 Baton Rouge International School
2020 Congressional App Challenge
Each year as part of the Computer Applications class at BRIS, students are challenged with coding an app of their own concept and design, encouraging them to harness their creativity to solve real-world problems. The apps that demonstrate the most originality, creativity, and potential impact are entered into the United States Congressional App Challenge, a nationwide coding competition.
This year, three of the school's students were among the 2020 Congressional App Challenge winners. For the second year in a row, BRIS brought home the top prize for the 6th Congressional District of Louisiana, a feat only achieved by one other school in the district.
The Congressional App Challenge (CAC) is an initiative of the United States House of Representatives, where Members of Congress host contests in their districts for middle school and high school students to help inspire innovation and learning in coding and computer science.
BRIS ninth-grader Mackenzie won first place for her project Get Hooked!, an app that helps people learn how to crochet. Her project was also voted the "Most User-Friendly" app.
As the official winner, Mackenzie has been invited to Washington, DC, to represent the 6th Congressional District of Louisiana for the 2021 #HouseofCode, a reception for all Congressional District winners to present their apps in the U.S. Capitol for all members of Congress to view. Mackenzie's app will be featured in the U.S. Capitol for one year. She also received public recognition and a personal congratulatory phone call from U.S. Congressman Garret Graves.
This year, BRIS held both the first and second place spots in the competition. AJ placed second, just behind Mackenzie, with his Handi Organizer, an app that would improve the quality of life for the handicapped. This app allows the users, who are handicapped, to organise physical activities and sporting events, whether social or competitive. AJ was also recognised as "Most Likely to be an Advocacy Champion."
Lakenedi, received an Honorable Mention for her Get Rhythm Now!, an app that helps people find their rhythm in dancing. Lakenedi's project was also recognised as the app "Most Likely to Go Viral" and "Best Energy."
"The Congressional App Challenge is one of the largest and most competitive platforms for our students to showcase the amazing Learning, particularly in STEM, that is happening at BRIS," said Abraham Delos Reyes, Computer Applications teacher. "I continue to be impressed by the coding knowledge, creativity and ingenuity displayed by the students each year."
"I am incredibly proud of all of our students competing this year. They consistently perform well in this national competition, and I'm sure they will continue to do so," said Vicki Jarrell, Head of School. "It is a reflection of our students' hard work and the outstanding teaching staff at Baton Rouge International School."
Congratulations to each of the Congressional App Challenge winners!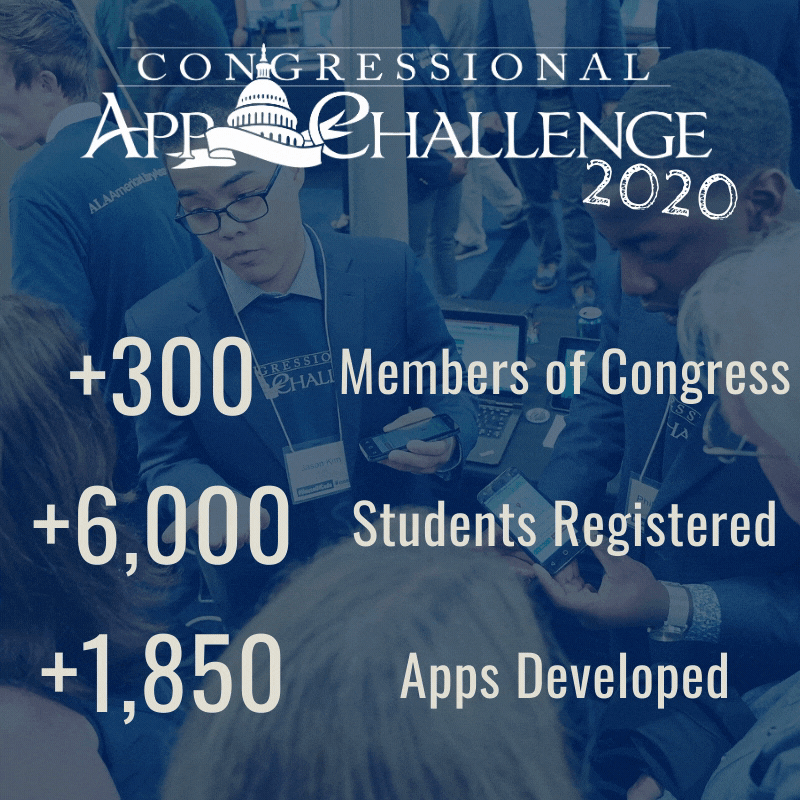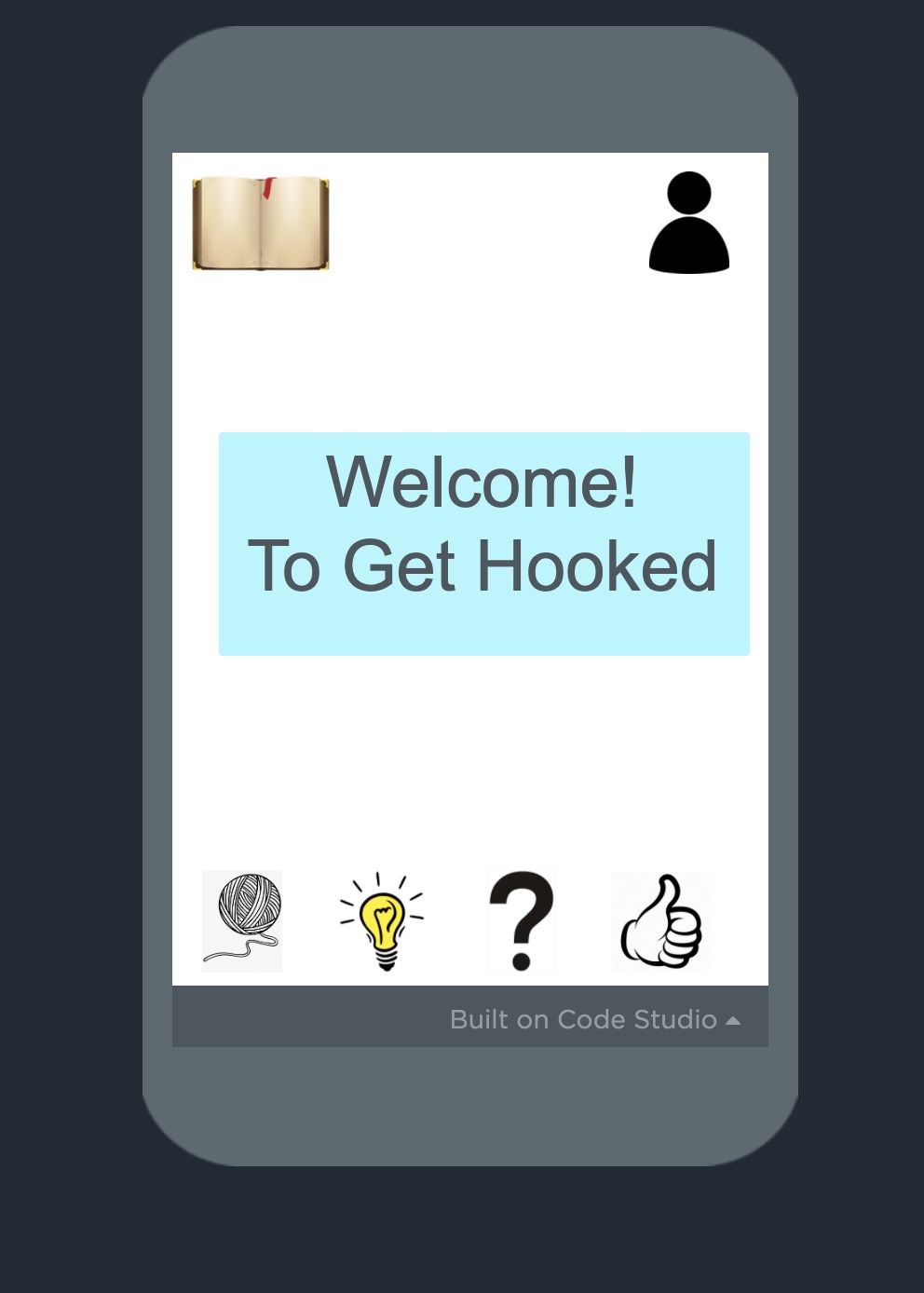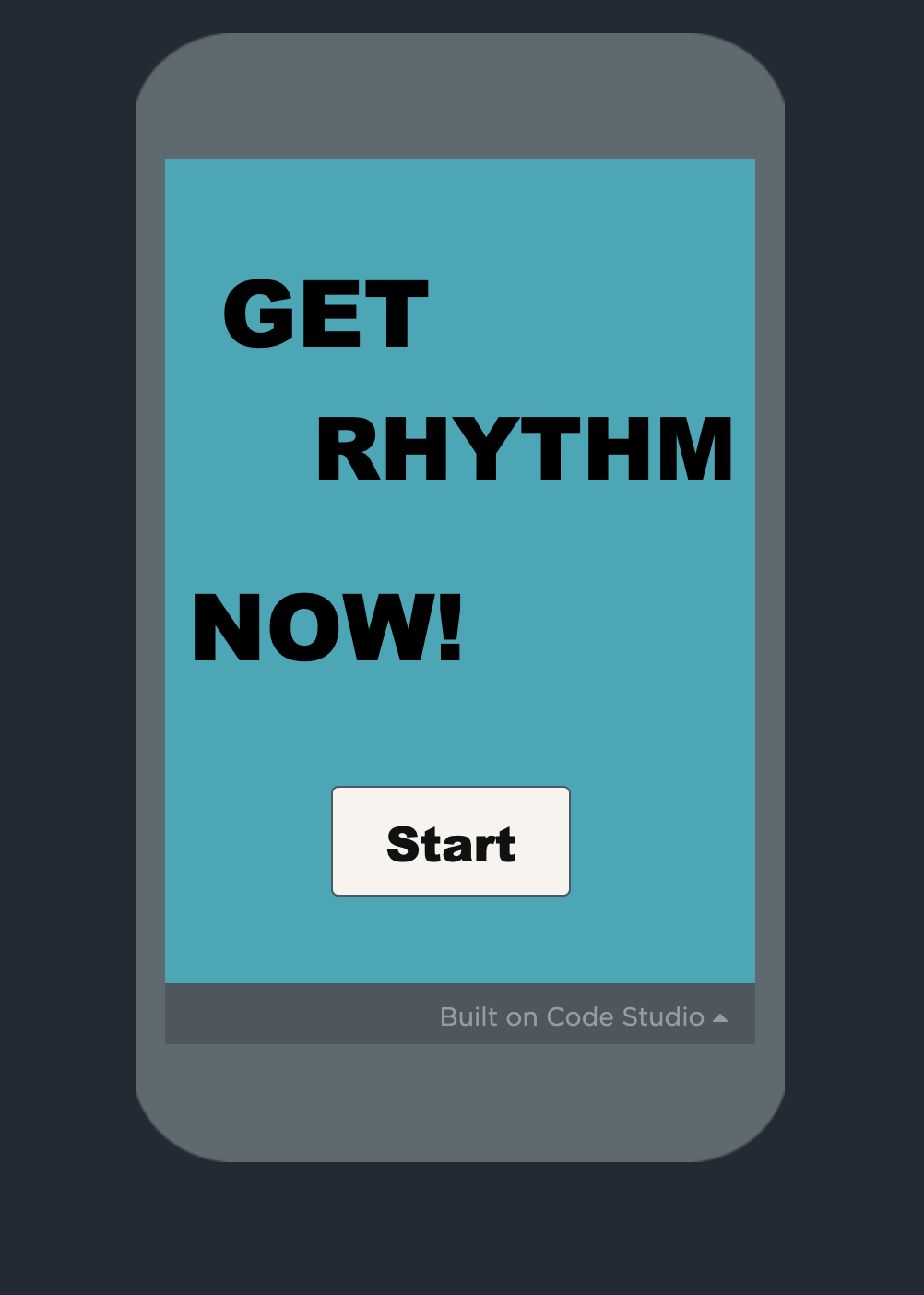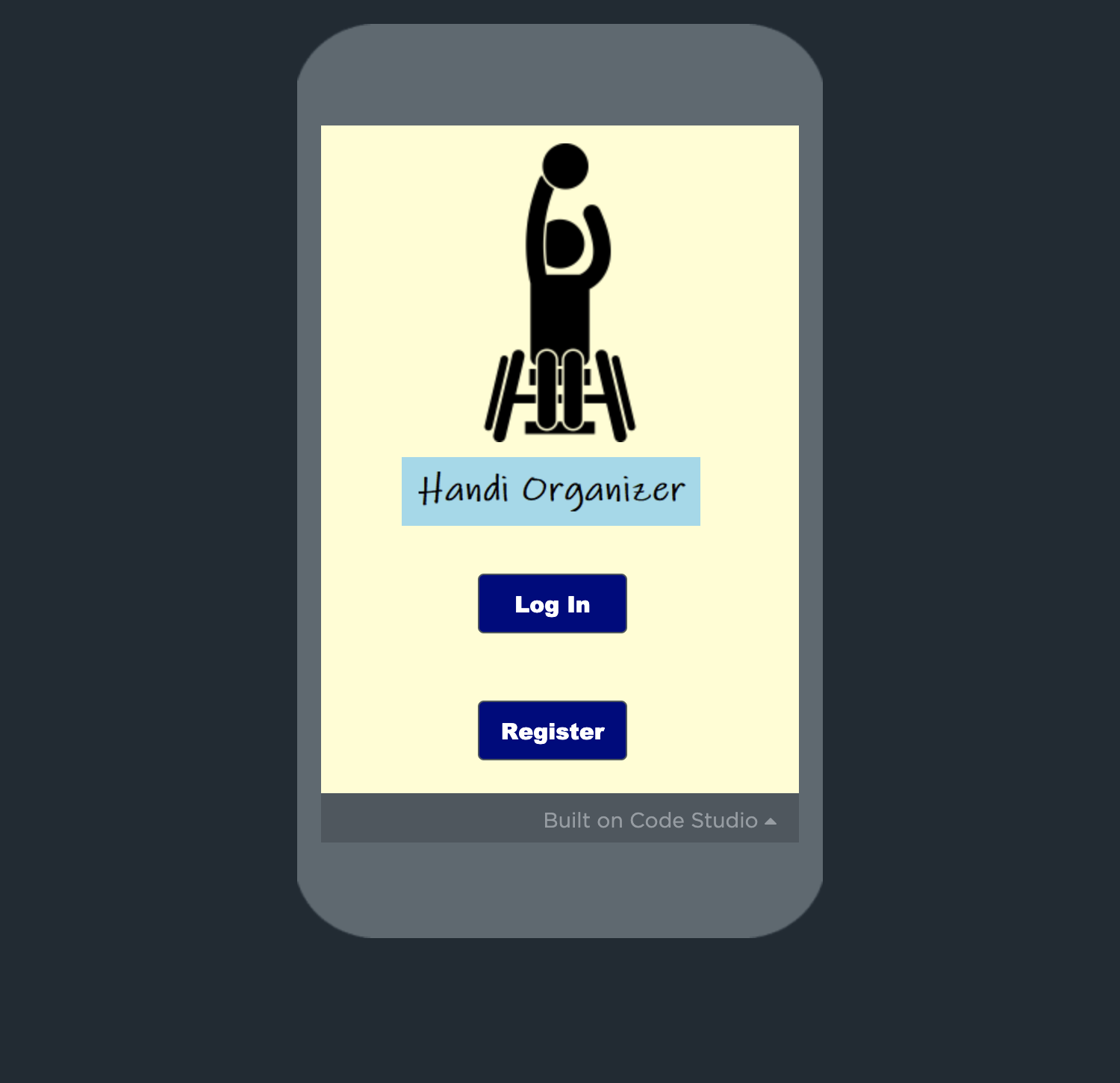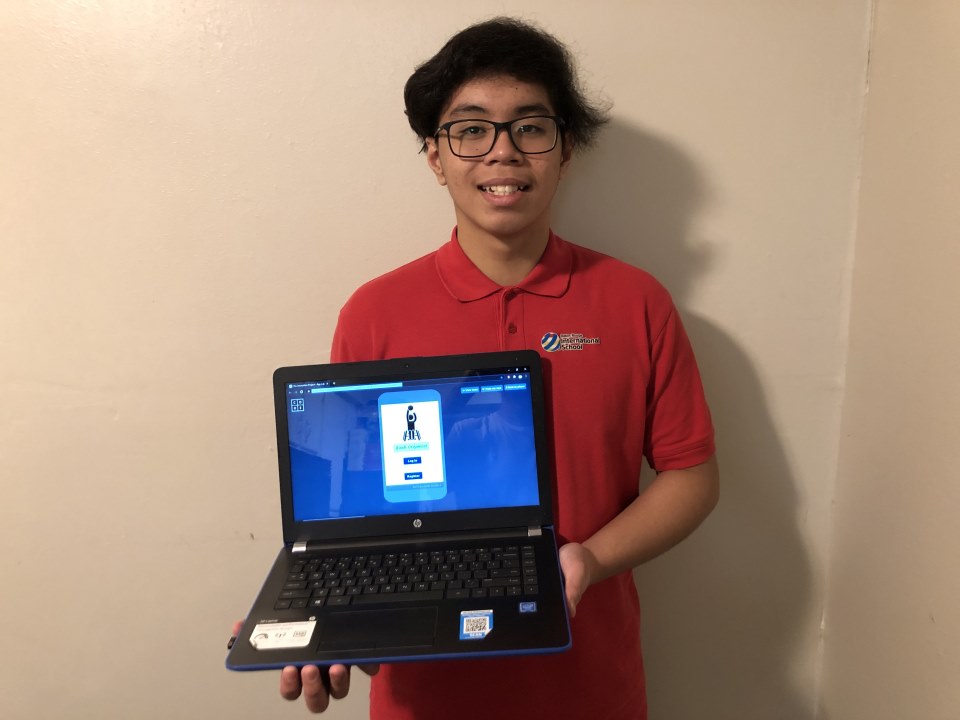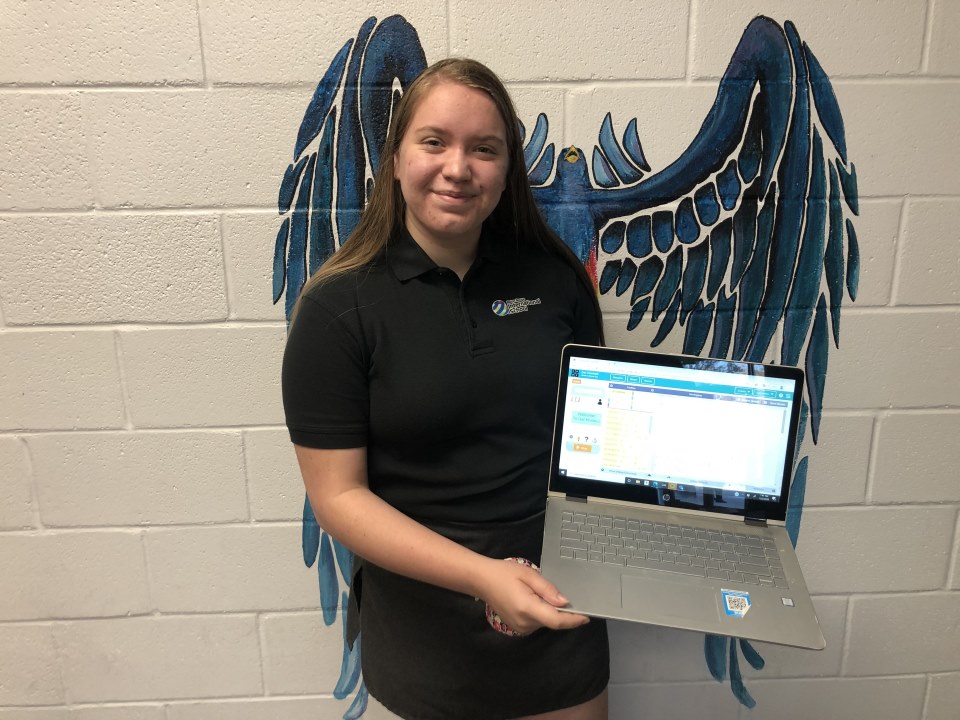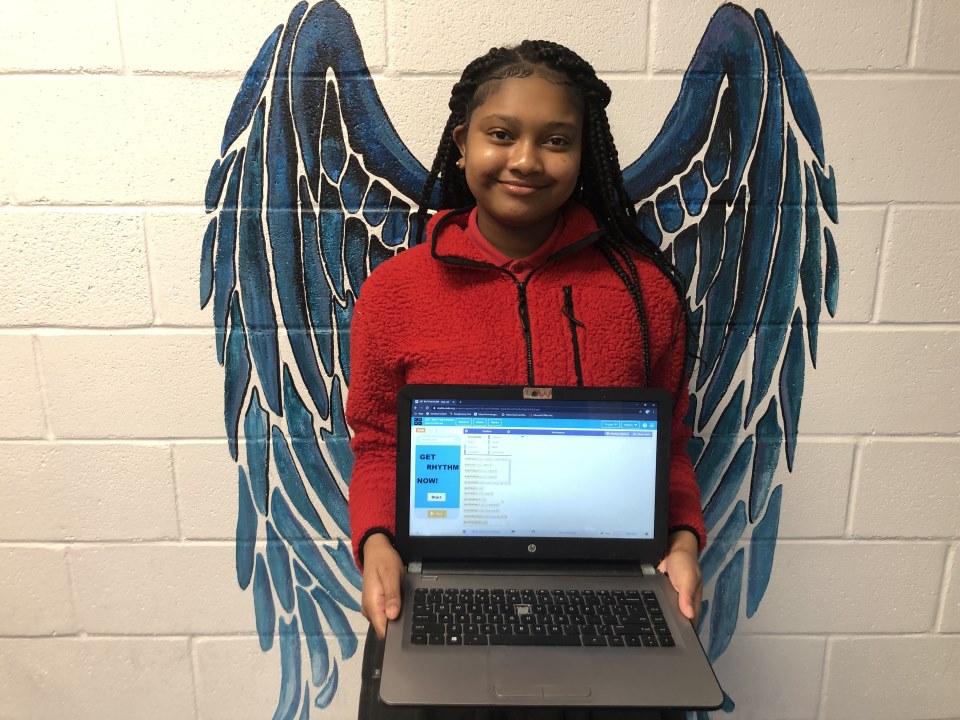 Montessori Academy of Broward
School thespians qualify for state level competition – for the third year in a row!
The show must go on! Even amidst the global pandemic, the International Junior Thespian Honor Society at Montessori Academy of Broward still found a way to pursue their passion for the arts.
Every year, thespians compete against all middle schools in their district. Depending on their scores, students then compete at the state level. This year, M.A.B.'s thespians earned excellent and superior scores which qualifies them to compete at the state level. Normally, students would attend a face-to-face competition in which competitors would perform before judges. Given the current circumstances schools are facing, students had to rehearse virtually and submit videos to be reviewed by judges.
Parents, students, and the troupe director had to work countless hours to rehearse, record videos, receive feedback from the troupe director, and submit final videos. The competition categories included: monologues, duet scenes, ensemble scenes, improvisation, and solo musical. Even though the competition was virtual, the number of competitors almost doubled from last year. The troupe director, Jessica Fekete, cannot wait to lead the thespians to competing at the state level… for the third year in a row!
Student Voice – Learning about Music with Julia
Please introduce yourself.
My name is Julia, I am a Belgian-Italian Year 13 student at Park House English School in Doha, Qatar.
Could you tell us how and why your passion for music started?
When I was about three or four years old, my parents took me to a piano lesson and I vaguely remember thinking that the piano wasn't for me. However, I must have been intrigued by the prospect of playing a musical instrument, so I tried my luck with a violin lesson. Considering I have been playing the violin for the last 14 years, it's safe to say that my first lesson fuelled the spark. This love for music then developed when I started taking my music education more seriously and listened to more recordings by great musicians of the past and present.
It may sound cliché, but what music can make one feel truly cannot be described with words. Music allows us as listeners and performers to transcend our ordinary reality and transports us to this place where we can feel so much at once – it's hard to define. As such, the ability to express myself through the violin is something I will never take for granted.
Has music opened up any new experiences or exciting opportunities?
When the Qatar Music Academy opened its doors here in Doha, I enrolled and hence had the opportunity to take more advanced violin lessons and join music theory classes and ensemble groups. After two years of being part of a string ensemble, I became the Concertmaster of the Qatar Youth Orchestra. Through this position, I have been able to take part in many performances, notably playing in projects alongside the Qatar Philharmonic Orchestra and the English Chamber Orchestra both as a soloist and orchestral musician. These performances have given me an insight into the 'behind the scenes' of a performance as well as what the life of a professional musician may be like. I have also had the pleasure to play for a few British Royals (cue 'The Crown' on Netflix), namely Charles, Prince of Wales and Camilla, Duchess of Cornwall.
These experiences, along with many others, have really allowed me to develop my musical identity and grow as a person.
Read the whole interview here.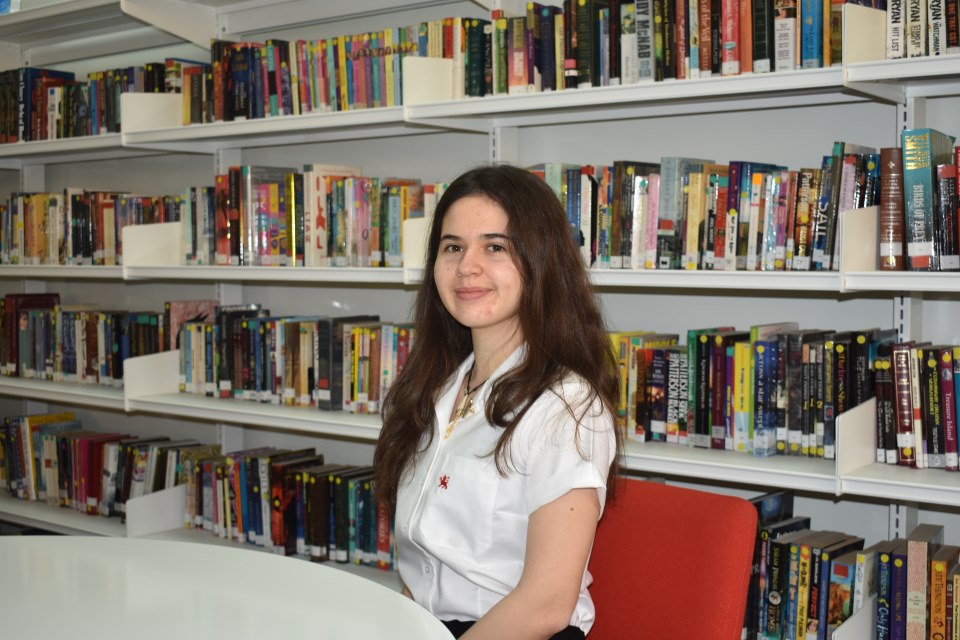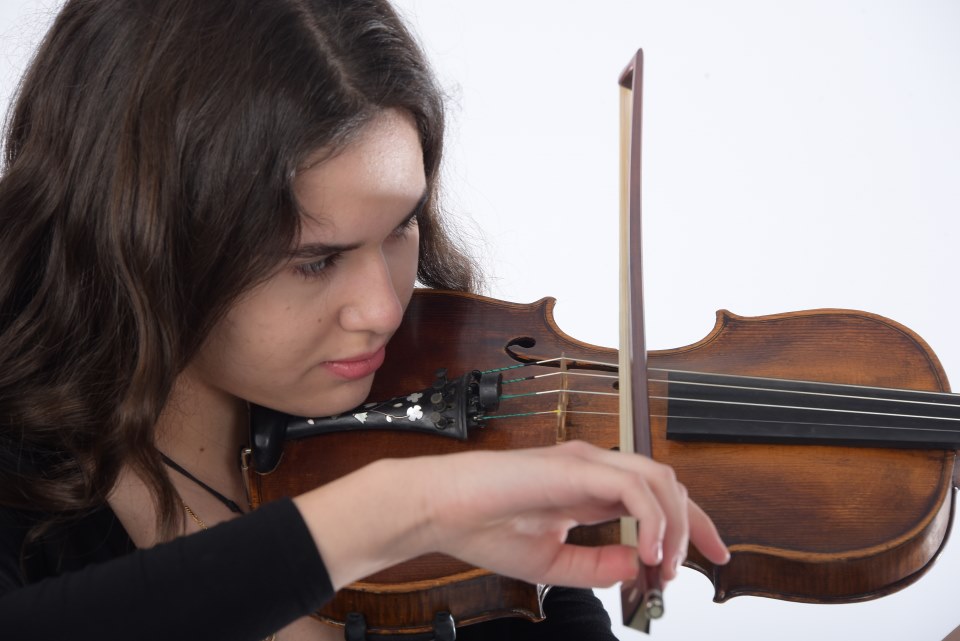 Alumni Feature – Reminiscing about school with Nicole Yau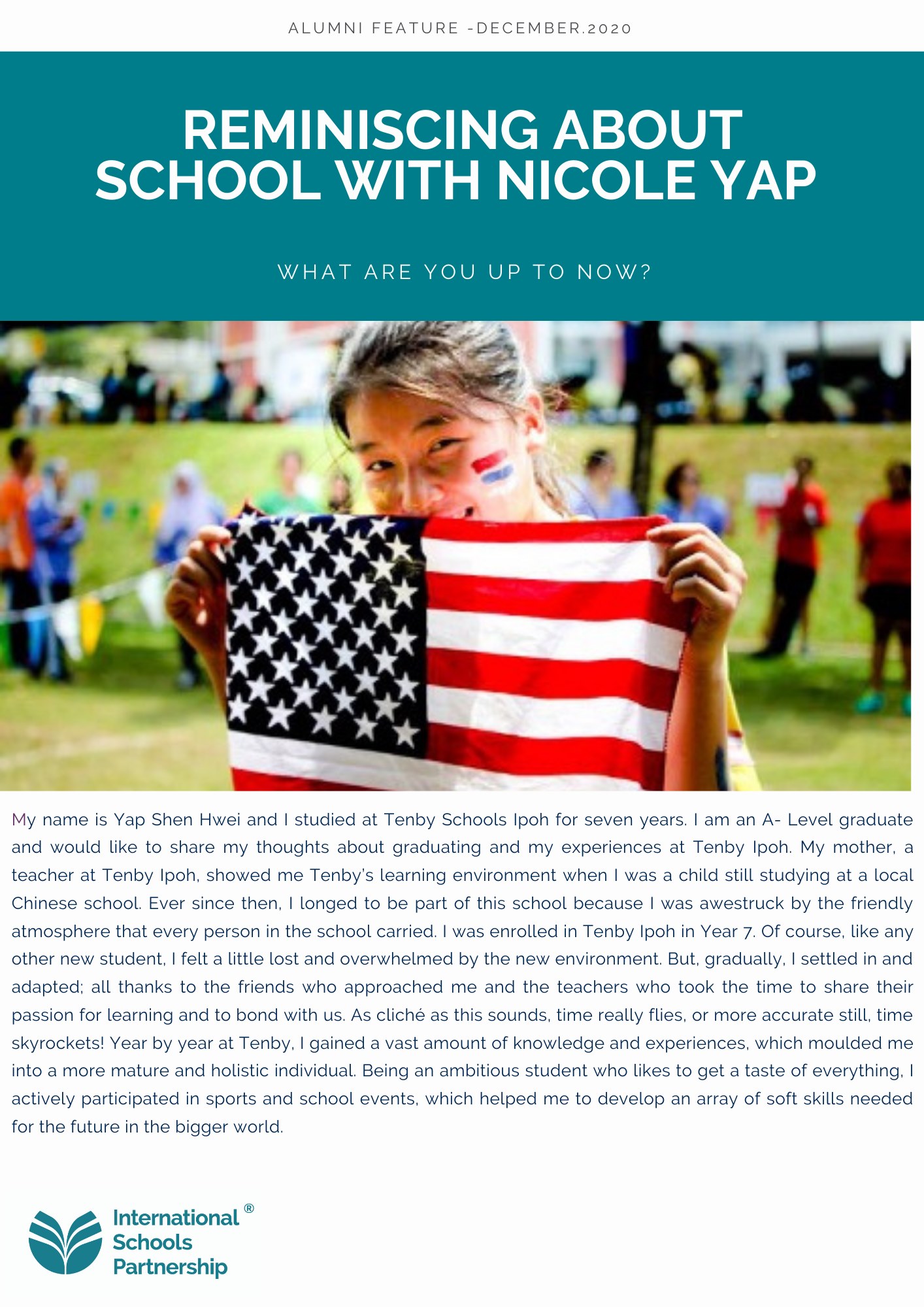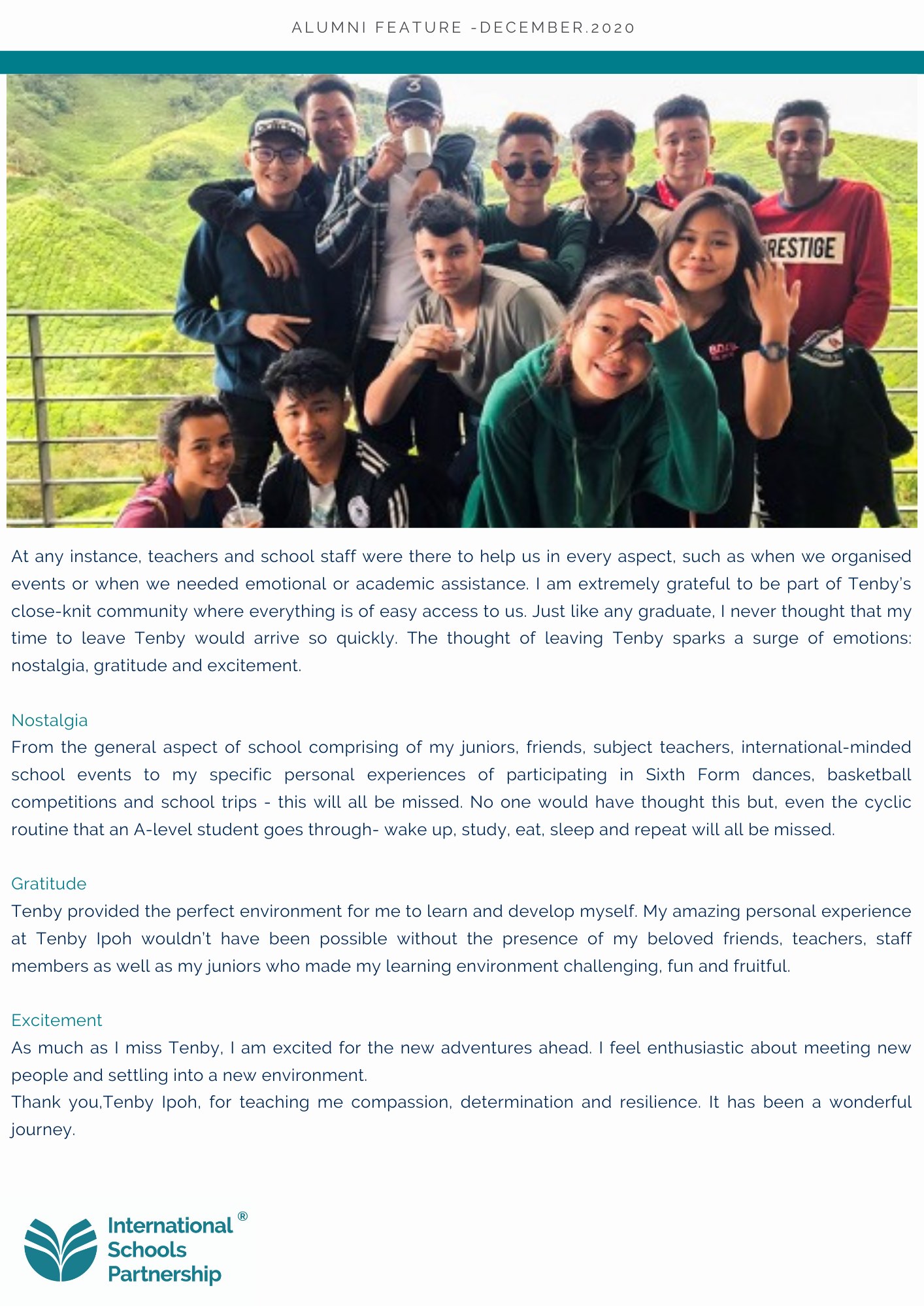 Staff Feature – Five Questions with Paula Forero
We would like to share our five questions with Paula Forero, the High School Learning and Diploma Program Coordinator at St. Jude School in Costa Rica.
Paula has become an unrivalled guide for the school's IB diploma programme students and in the future will also be for the challenges and opportunities ahead with the new international IMYC programme. She specialises in Microbiology and has a postgraduate degree in University Teaching.
Paula says about her students: "I hope they become the best version of themselves, I always tell them that in addition to teaching them biology, I want to teach them to be better human beings; to be empathetic and kind with everything that surrounds them. I have always liked teaching, and I have since I was a child. My students are the reason for what I do; they brighten my days with everything they say and do, and every word of gratitude they express. They are my inspiration to continue my learning and help them in theirs. With them, I can deepen my love for science and instil that love in them."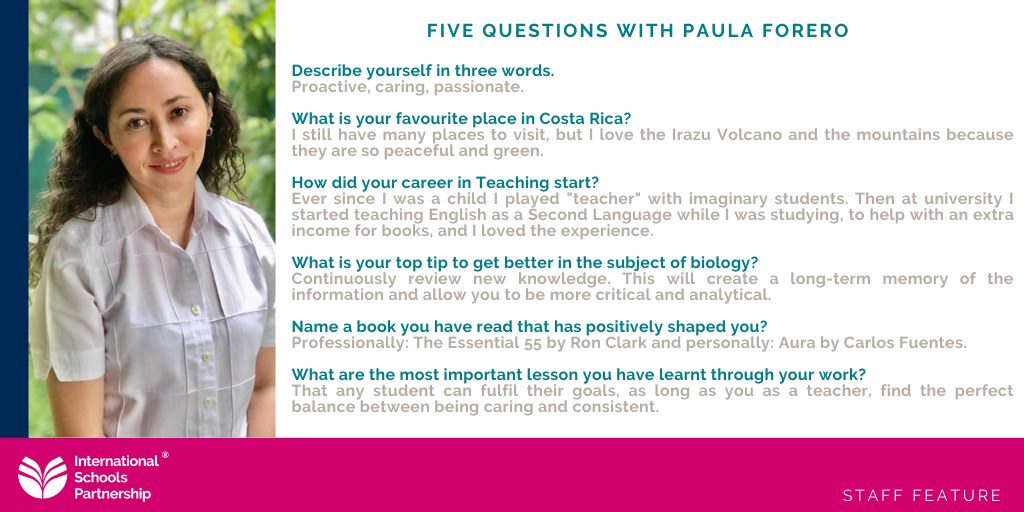 As many of you are already aware, in 2019 ISP committed to supporting Street Child United's (SCU) campaign for the rights and protection of street-connected young people until 2022. As a group we support and promote SCU's work through initiatives to raise awareness as well as organised fundraising activities. Through the charity partnership with SCU (ISPxSCU) it gives us all the opportunity to support some of the most vulnerable young people in the world.
Working with SCU has also provided the opportunity for our students, parents and staff in ISP schools and regional offices around the world to learn more about street-connected young people and support the campaign to change the negative perceptions and treatment that street-connected young people endure every day around the world.
Watch our new video to discover more about SCU and learn more about the ISPxSCU charity partnership.
ISP schools and regional offices have already participated in various awareness and fundraising activities to support the partnership including: the SCU School Visits to our schools in Spain, the UK, Mexico and the USA and the ISP Schools Around the World Challenge in May 2019 which saw 11,000 participants from our schools and offices, raise an impressive 10,000 Euros for SCU by walking the circumference of the globe (40,075 km)!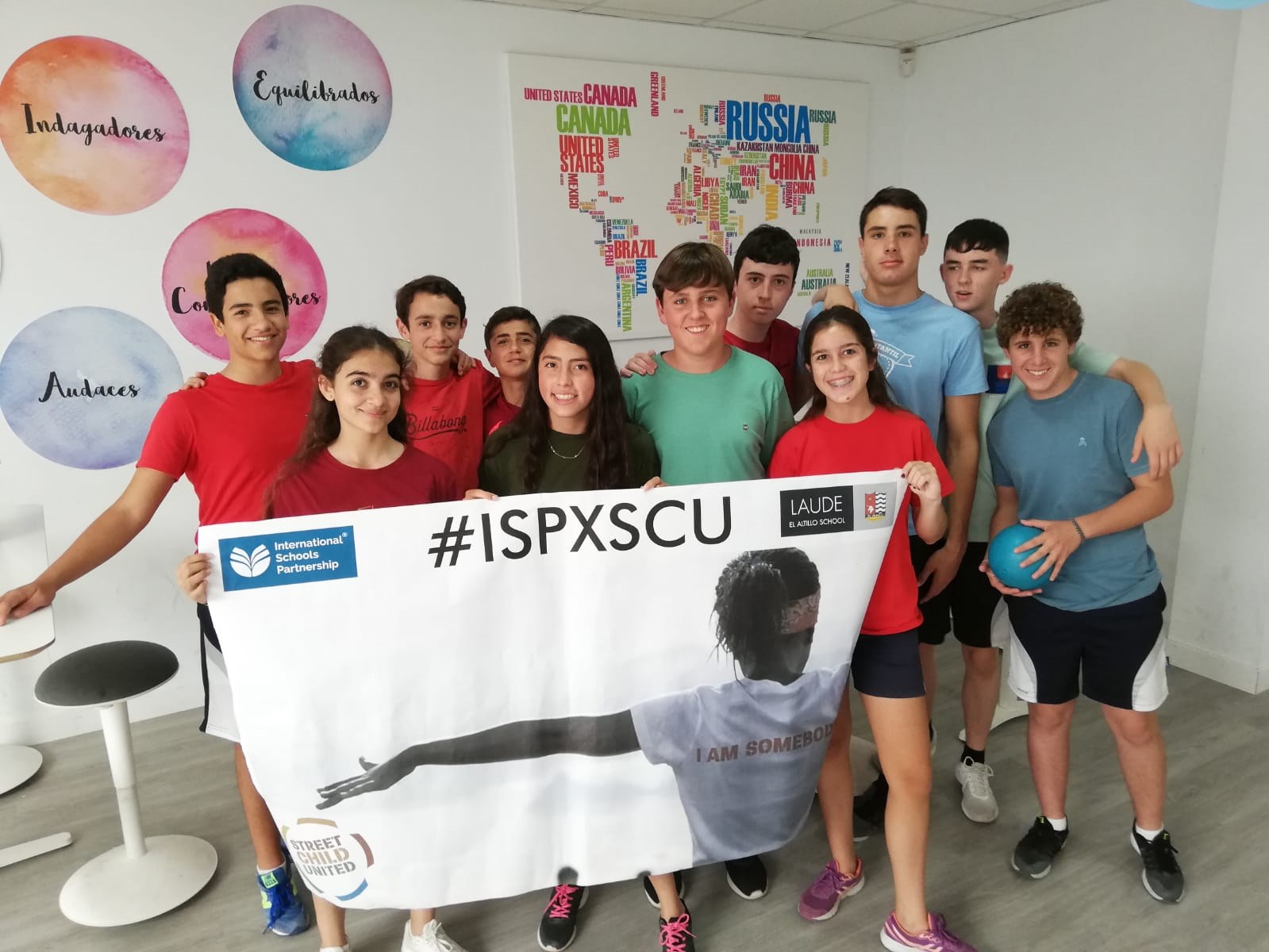 We were due to have a fun filled fundraising fundraising month in March 2020 called March is for Street Children across all of our schools and offices to help increase awareness and raise money for SCU, but unfortunately due to the coronavirus pandemic it had to be postponed. Thank you to several of our schools in Europe – Laude Newton College, Laude El Altillo, Laude San Pedro, Laude British School of Vila-Real, The British School of Málaga and The British School of Almería, who did manage to participate in the fundraising month before it was postponed, with various events such as an 'Own Clothes Days' and a 'Dance 4 SCU' event raising over 6,000 Euros. We will be relaunching this in the future as an awareness event once it is safe to do so, and we may also consider the option of doing some virtual alternatives. More information will be coming soon!
As well as the postponement of March is for Street Children, unfortunately we also had to postpone the remaining SCU School Visits, but recently we were able to resume these with our schools in South America by delivering them virtually! The ISP and Street Child United team alongside Young Leaders Denya, Drika and Sadock, had the absolute pleasure of hosting the virtual visits for our schools in South America between October – December this year. Collectively, over 700 students and staff from the schools attended the virtual assemblies, where they learnt more about the work the charity does for street connected young people. They also had the opportunity of connecting with and asking some amazing questions to the Young Leaders about their own journeys and experiences. The virtual visits were such a positive and impactful experience for both students and staff alike as well as for the SCU Young Leaders.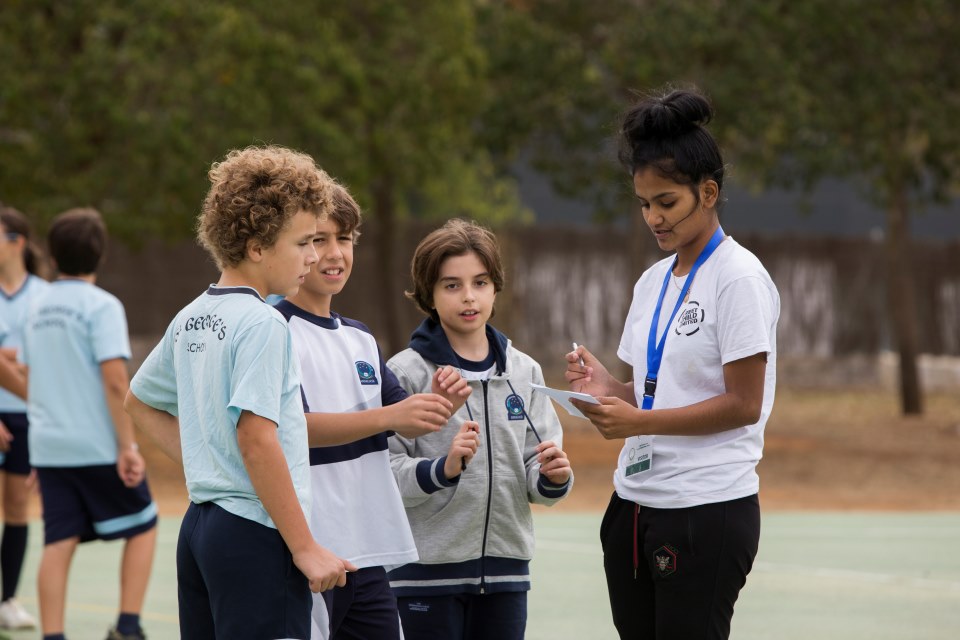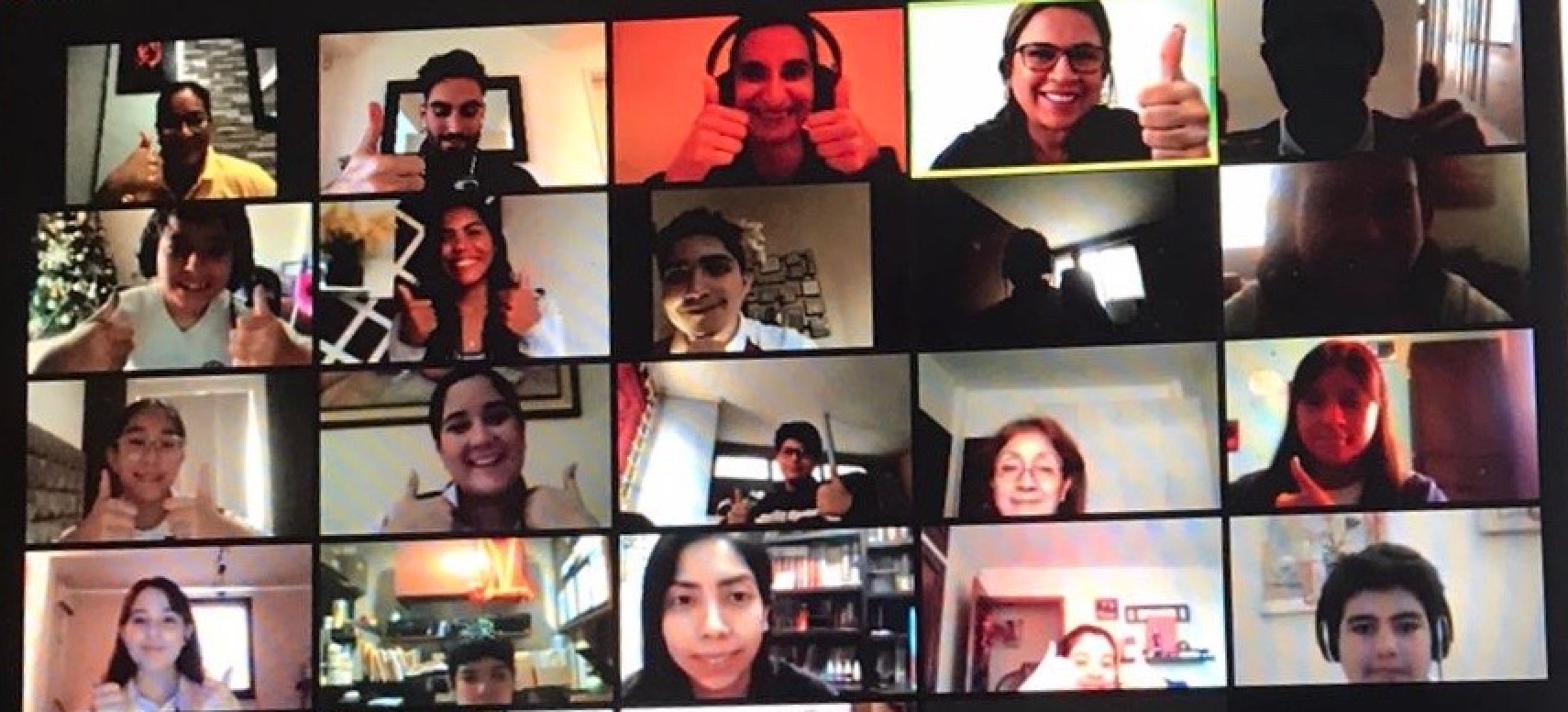 Here are what some of the students and teachers had to say about the visits:
"I believe the best moment from the session was the opportunity to interact with Drika. Drika's life experience has been a source of inspiration for the students involved in the session. Priscilla, for example, is a blind student. She felt empowered by Drika and sees her as a role model to achieve all of her dreams. The students from ninth grade told me they would like to have more sessions like that. They loved to see the young leaders going against stereotypes and fighting for their dreams. They also told me they would spread the voice and change their perspective about street-connected children."
Teacher at Liceo Panamericano Centenario
"This was an incredible experience, thanks to Saddock for sharing his story."
Valentina, Student at Colegio Pedro de Valdivia – Peñalolén
"I just wanted to thank you for being a part of ISP with us. It was a great experience that I will never forget."
Carlos, Student at St. George's College
"The best moment was when my students talked to Sadock, because they emotionally connected with his reality, his life experience and they were able to actually see how he used to live on the street, so it was shocking for them, but in a positive way."
Teacher at Colegio Pedro de Valdivia – Peñalolén
Further SCU Virtual Visits for our schools in Southeast Asia and the Middle East will be taking place in 2021.
By supporting SCU through our partnership it enables them to:
Develop their Young Leader programme where selected former participants are given opportunities for personal development in sports coaching, language tuition and soft skills. To date, SCU Young Leaders have spoken at the United Nations in New York and Geneva, the Nobel Peace Centre in Oslo, the National Parliaments of the UK, Tanzania and Pakistan and at the International Summit on the Legal Rights of Street Connected Children and Youth in Sao Paulo.
To celebrate Street Child United's 10 year anniversary the charity invited ten former participants and change makers of the future to take part in a year-long training and development programme called 'Change 10'. 'Change 10' is one strand of the SCU Young Leaders Programme.
Thanks to funding and support from ISP the participating Young Leaders will gain certification in English language and sports training, develop their soft skills, have access to opportunities to speak about their experiences to different audiences, gain work experience in the field of their choice, create impact in their own communities, extend their network and create strong links with the other participants.
Find out more about 'Change 10' and the incredible Young Leaders who are benefiting from being part of this personal and professional development programme here.
Through the ongoing partnership students, parents and staff in ISP schools and regional offices will continue to learn more about street-connected young people and will campaign to change the negative perceptions and treatment that they endure every day around the world.
To find out more visit the Street Child United page on the ISP website.
Season's Greetings!
Can you answer the festive brainteaser?
The first person to send the correct answer to Camila, csayers@ispschools.com, will win an Amazon voucher.
Good luck!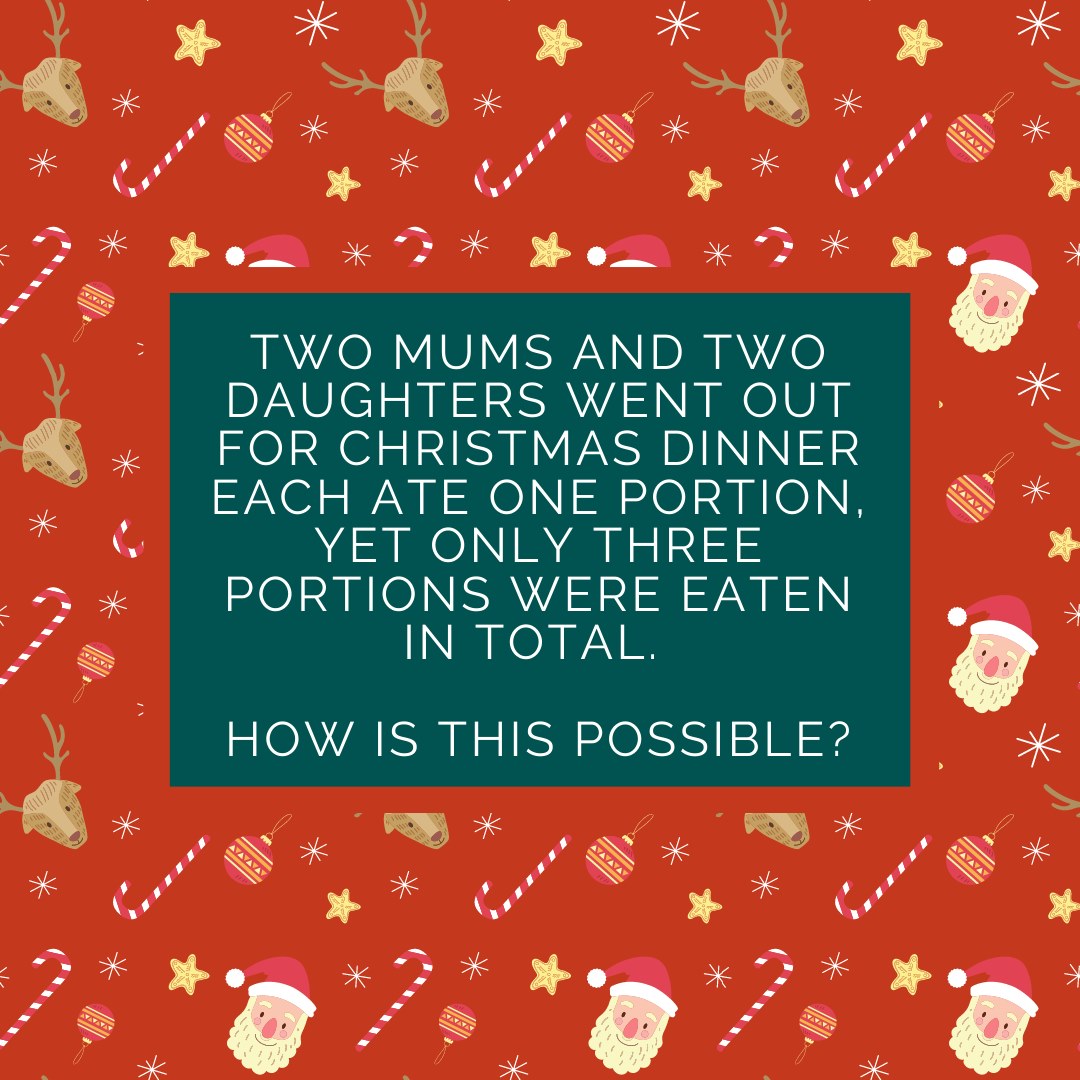 The next edition of the ISP newsletter will be in April 2021.
If you have any questions about the newsletter or if you would like to contribute to the news within, do drop us a line.
International Schools Partnership Limited
101 Wigmore Street
London
W1U 1QU
United Kingdom
Email: info@ispschools.com
Website: internationalschoolspartnership.com